05.11.22 – Oeste Underground Fest – Pavilhão Multiusos da Malveira, Malveira
O Oeste Underground Fest está de volta para a sua quinta edição que não se pode realizar nos últimos dois anos. Como já é habitual a peregrinação será feita até ao Pavilhão Multiusos da Malveira e esta edição contará com um cartaz de luxo onde se incluem Rageful, Wrath Sins, Downfall Of Mankind, Derrame, Anifernyem, Acromaníacos, Attick Demons, Humanart, Equaleft e Serrabulho. Um elenco de luxo num envento que terá novamente como principal objectivo o de reunir fundos para ajudar os Bombeiros Voluntários da Malveira, com o custo do bilhete a custar 15€ e ainda poderem adquirir t-shirts pelo mesmo valor ou então, num pack de bilhete e t-shirt por apenas 25€ – oeste.under.fest@gmail.com para mais infos. As portas abrem às 16h e os horários estão disponíveis abaixo. Este é um evento com o apoio da World Of Metal.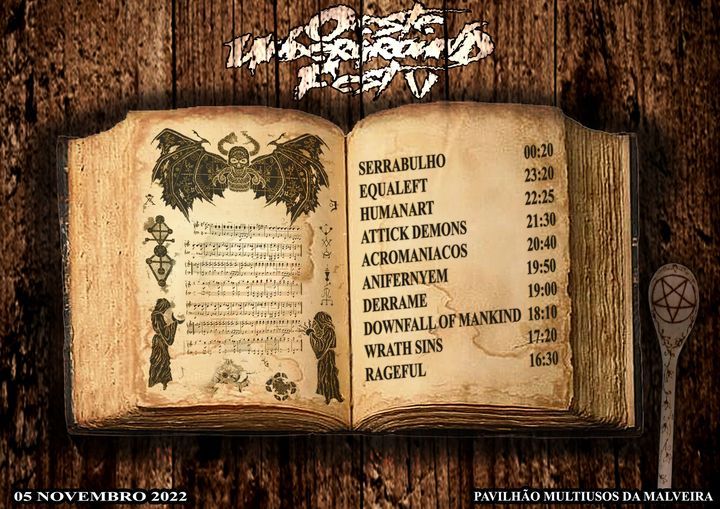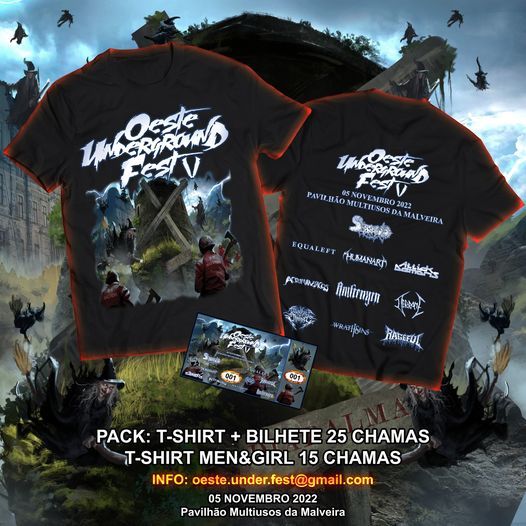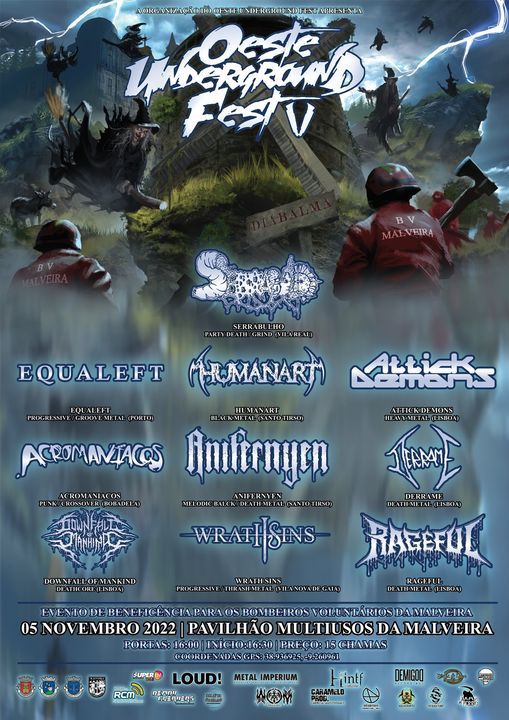 ---
Support World Of Metal
Become a Patron!