18.03.23 – River Stone Winter Fest – Rio de Moinhos, Penafiel
A edição de Inverno do River Stone veio para ficar e o cartaz do Winter Fest de 2023 é bem forte, com alguns das melhores bandas nacionais. Anzv, Anifernyen, The Chapter, Three Of Me, Warout e Icosandria. O evento vai ter lugar na sede do grupo de bombos "Os Amigos de Cima", com início apontado para as 18 horas.
20 bilhetes a 5€ (
ESGOTADO
)
30 bilhetes a 7€ (
últimos bilhetes
)
50 bilhetes a 8€
Um evento com o apoio World Of Metal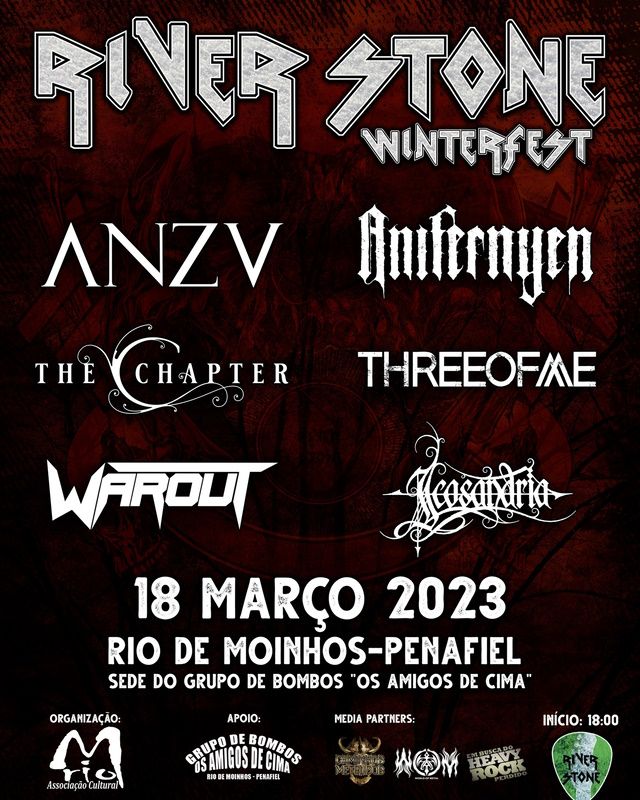 ---
Support World Of Metal
Become a Patron!