18.06.2021 – Sotz', Lyfordeath – Hard Club, Porto
Os Sotz' vão finalmente apresentar o seu álbum de estreia"Popol Vuh" ao vivo e vão contar com a presença dos Lyfordeath, num evento co-organizado com a Tuga Gesso e Amazing Events/Amazing Artists Agency/Vagos Metal Fest. Os valores dos bilhetes são de 13€  sem CD e de 20€ com CD em regime de pré-compra. No próprio dia será de 15€ sem CD.
"Popol Vuh", que poderás ouvir abaixo, foi uma das nossas escolhas para o Top 20 de Novembro e também um dos nossos destaques para os melhores álbuns de death metal de 2020.
Um evento com o apoio da World Of Metal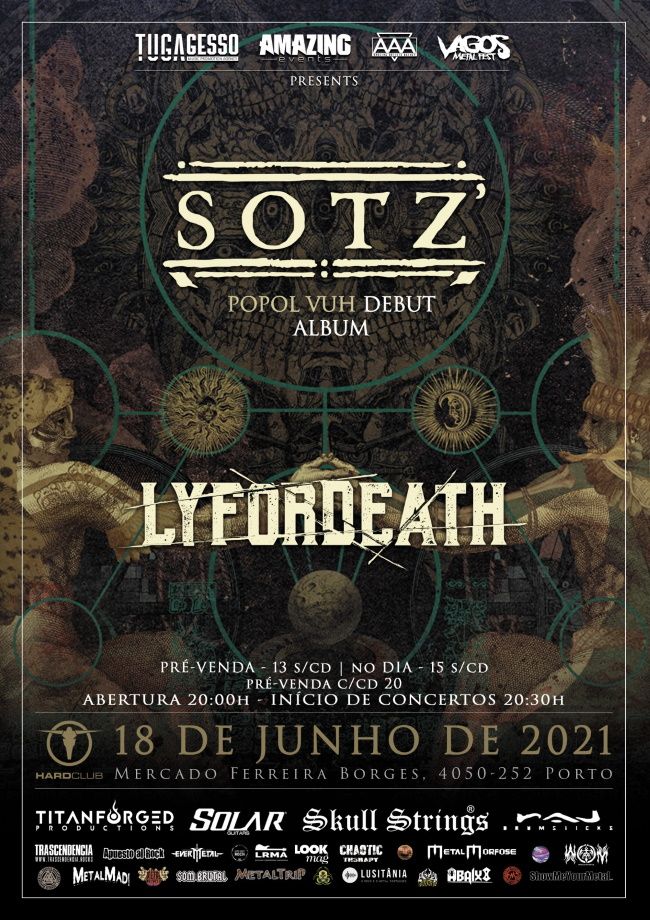 ---
Support World Of Metal
Become a Patron!