28.01.23 – Empty V – Cine-Incrível Alma Danada, Almada
Dia 28 de Janeiro, os Empty V, os nossos extra-terrestres favoritos do Planeta Porco Amarelo estão de volta para mostrar aquilo que os humanos têm andado a perder nos últimos tempos. O local para mais um encontro imediado do terceiro grau é o Cine-Incrível Alma Danada, em Almada. O bilhete custa 10€ e a abertura das portas está prevista para as 21h sendo que o início da actuação será às 22h, com previsão de duração de uma hora. Os bilhetes podem ser adquiridos aqui.
Este é um evento com o apoio World Of Metal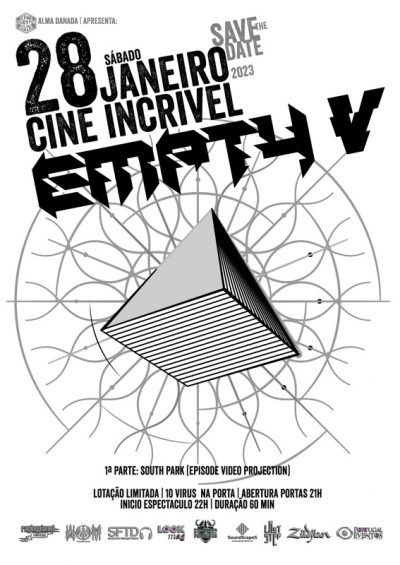 ---
Support World Of Metal
Become a Patron!