30.10.2021 – Gwydion + Banda do Ateneu – Philharmonic Metal Experience – Ateneu Artístico Vilafranquense, Vila Franca de Xira
Ofiussa – Terra das Serpentes, será uma experiência que une dois mundos distintos num só, criando uma sonoridade ímpar. O projecto mais ambicioso dos guerreiros Lusitanos: Philharmonic Metal Experience. O metal épico conhece a História e força centenária da filarmónica para uma experiência única, histórica e musical que promete fazer tremer a Terra. Gwydion e a Banda do Ateneu trazem a vivência do ano, misturando a guerra, a harmonia, a garra e o saber. Ofiussa – Terra das Serpentes, promete ser uma aventura arrojada e desafiante, que será a apoteose do melhor que se faz na música. Um evento com o apoio World Of Metal.
30 Outubro de 2021 ás 21:30H
CLASSIFICAÇÃO ETÁRIA: MAIORES DE 6 ANOS
BILHETES DISPONIVÉIS ATRAVÉS DA BOL (Bilheteira On Line)http://www.bol.pt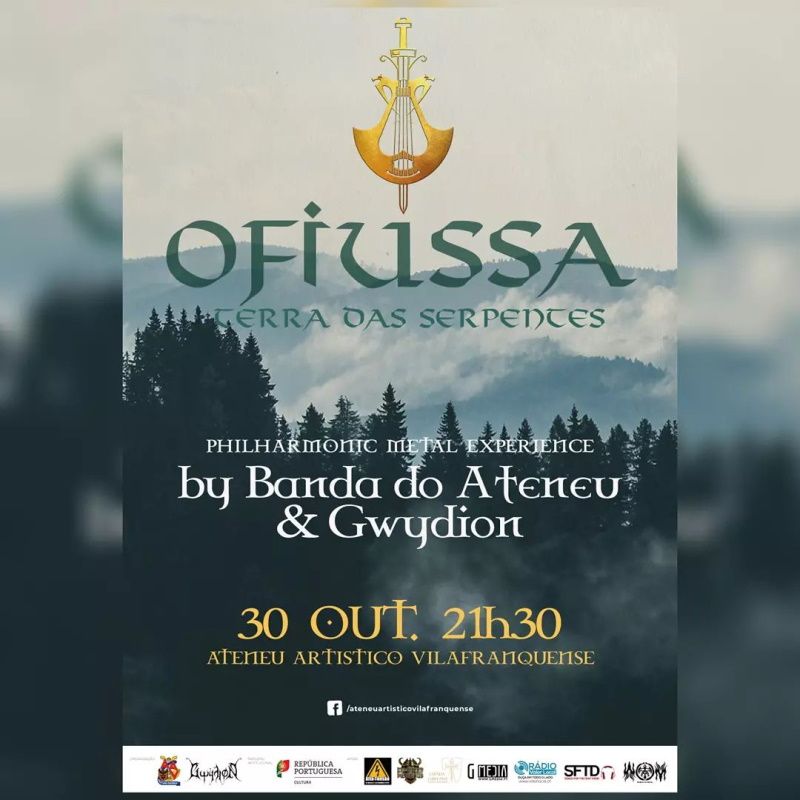 ---
Support World Of Metal
Become a Patron!