30.11.21 – Inhuman, Earth Drive – RCA Club, Lisboa
É já na próxima semana que os Inhuman vêm a Lisboa, RCA Club, a apresentar o seu mais recente trabalho, o excelente "Contra. Terão como convidados especiais os Earth Drive.
As portas do RCA, irão abrir às 20:30, com o início previsto para às 21 Horas. Os bilhetes têm o custo de 10 euros, estando já à venda através da UNKIND.
Um evento Notredame Productions com o apoio World Of Metal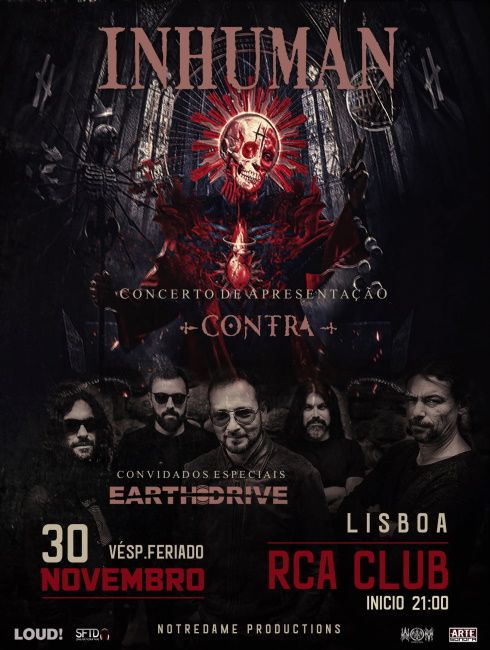 ---
Support World Of Metal
Become a Patron!