Album Of The Month – April 2020
Album Of The Month – April 2020
The world keeps turning, despite the general state of isolation we live in these days. That doesn't stop the music flowing and not even stop us, on our mission to bring you the best music. Very well, here we are, presenting 20 Top proposals for this April. Stay safe!
20 – Beat City Tubeworks – "Top Rock"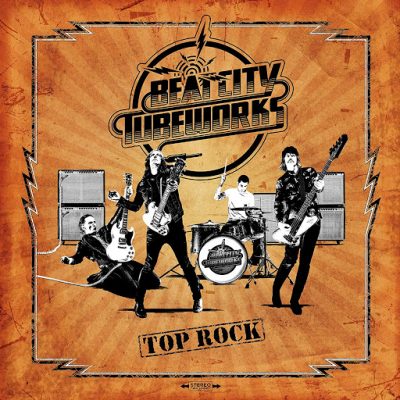 The Sign Records
The 70's hard rock influences, in a very natural way, much of what is made nowadays. BCT are an example of that. This disk is clearly a "must have" for any fan of the genre, taking into account that in it we feel every mark of the band's sound, but don't think that is only through that that "Top Rock" lives by. No, "Top Rock" is a work full of energetic musical power, where every musicianship skill of these Swedish guys is displayed, that if it were in other times, they'd have the quality seal right above. The task doesn't present itself as an easy one, since the market is full of quality proposals inside the genre, however this is one to attentively take into account.
10/10
Miguel Correia
19 – The Night Flight Orchestra – "Aeromantic"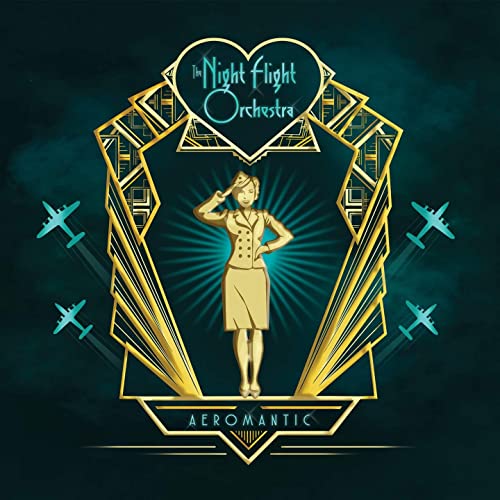 Nuclear Blast Records
It's already known, at least on our side, that when we get an album from The Night Flight Orchestra there's always high hopes for it to be excellent. These expectations were well answered and even overcame. "Aeromantic" (nice play on words) is another album of nostalgic hard rock that makes us go back to the 80's. However, it's a return without the moldy smell or the "forced" feeling. It's since the first day that this band has this approach and it's also since then that it has been well delivered, so it's no wonder that it continues to be as good as it once was. But the funny thing is that it's still unexpected despite every fan of The Night Flight Orchestra knowing what to expect. Obviously, there's here and there some more pop moments, as in "Curves"… but it's the pop from the 80's which is another different level. In general, it's maybe not such a blunt album as the previous ones but its impact continues to be positive all the same with the already known excellence which it represents. In other words, it's an addiction that has come to stay.
9/10
Fernando Ferreira
18 – Fool's Ghost – "Dark Woven Light"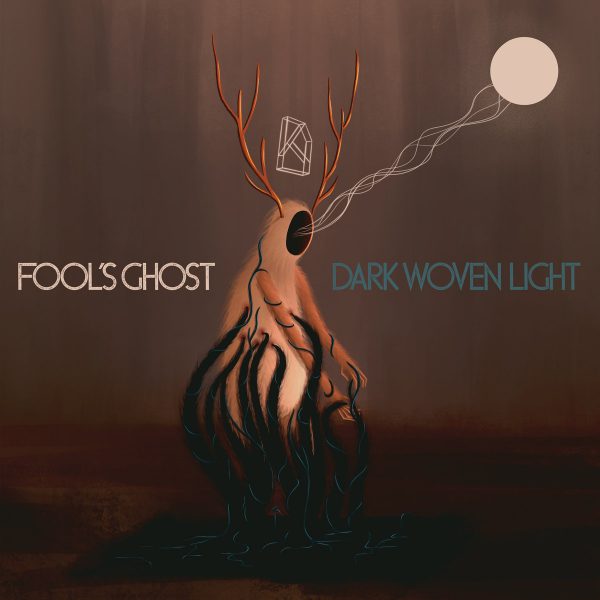 Prosthetic Records
The press release points out that Fool's Ghost are currently challenging the notion of what is heavy in music, and we absolutely agree. In practical terms we can't say that is near metal. There aren't (precisely) distorted guitars neither frantic rhythms. However, we do have the ambience: a ghostly oppressive ambience that settles in without giving us any chances. In the other hand, it allows us to grow while also allowing us some measure of hope or at least scraps of said hope scattered in the horizon. Stylistically, it's not an easy work to categorize. It makes you want to call it ambient doom, though, because it encapsulates these both worlds and many other things. "Touch" is an hymn capable of moving even the most stuck piece of marble and as it, there are many others that leave us defenseless to our own feelings. Before the abyss but simultaneously with the will to jump to it, head first; which ends up happening, eventually, throughout these forty two minutes.
9/10
Fernando Ferreira
17 – Karg – "Traktat"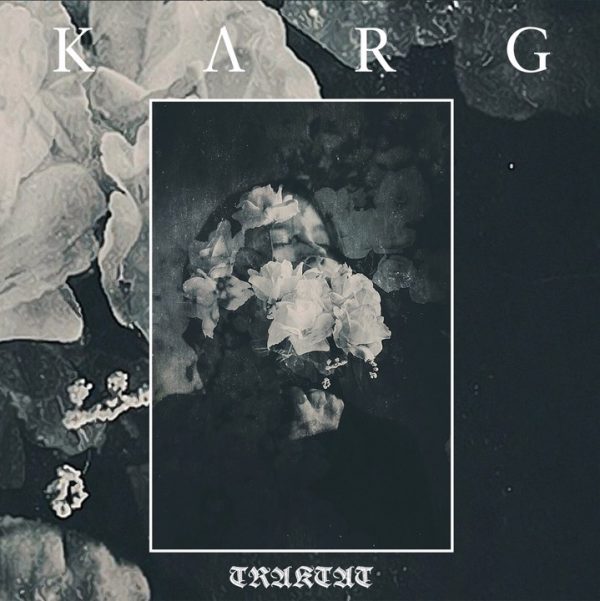 Art Of Propaganda
When a band with a career spanning more than 15 years appears to us with an album, we get the idea that there is one of two hypotheses. Either we have been in a state of animated suspension as Captain America, or said band re-surfaces renewed regarding its sound. Or none of those alternatives, and we do so much and have the illusion that nothing goes by us. Karg are one of these cases, in which their 7th album reveals itself with eighty minutes of melancholic melodies and a voice that wouldn't be greatly displaced of something akin to depressive black metal. In fact, black metal is indeed the starting point of the Austrian band that came from a more atmospheric appearance before coming across to the "post" side that's manifested in this work. Due to the fact that the shorter tracks have a duration of around 7 minutes, it might be a work that finds it hard to please, even more so for those who expect something more aggressive, but the fans of post-metal or post-black metal will be positively surprised with this album.
9/10
Fernando Ferreira
16 – Daeria – "Alter"
On Fire Records
The press release states that the second album of this Spanish band shows a noticeable progression from the debut "Fénix" in 2018. Of course that this is one of those things that go without saying, but anyone that'll listen to these eight tracks will witness that the band evidently grew. To this point, we can say that their sound is explosive. Afterwards, we keep talking of heavy metal, with some "sprinkles" of hard rock (the balad of "Parte de Ti" fits perfectly in the mixture) and even some power metal too in the evoked melodies. An excellent surprise that only isn't perfect due to its only thirty five minutes. It has an old school touch that goes through its eight tracks and makes a praiseworthy heavy metal vinyl. Also it doesn't surprise that it's sung in Castilian Spanish.
9/10
Fernando Ferreira
15 – Malist – "To Mantle The Rising Sun"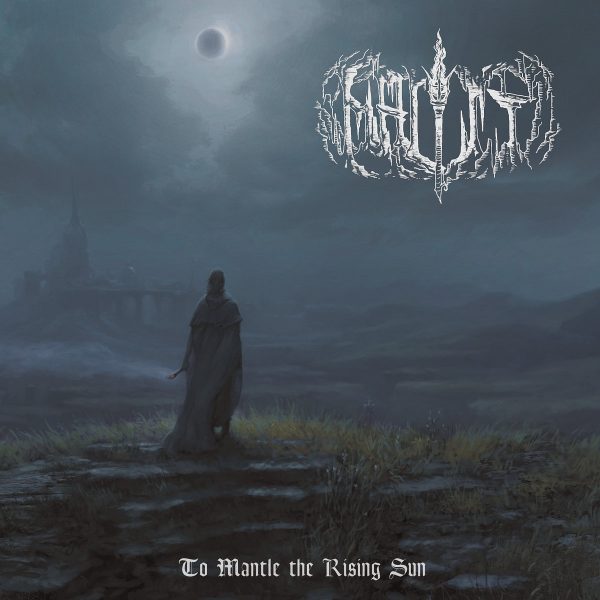 Northern Silence Productions
The one-man band Malist is back after one year of its debut in the albums. We can say that there was a noticeable creative evolution with tracks assuming more epic and blunt contours inside the more melodic black metal. There are riffs reminding of the golden times of the genre (that is, the mid 90's) and a strong production that doesn't spoil the grim spirit of the style.  Without a doubt, this is one of the addictions of the beginnings of 2020 that we strongly recommend.
9/10
Fernando Ferreira
14 – King Dude – "Full Virgo Moon"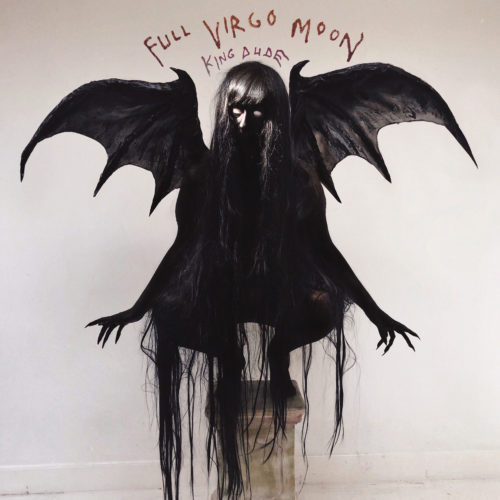 Ván Records
I'll start this one by being honest. King Dude was never an artist that impressed me. Not that I wouldn't admit his potential, mainly of the spectrum of the neo-folk, but I never understood much of his constant acclamations. This, while never stopping of punctually enjoying his work. However, and as always, I've always left to door open to be pleasantly surprised. Not only through an album that I enjoy, but that also makes me see and listen to King Dude as the others do. "Full Virgo Moon" is that album, where his folk assumes itself as more subtle and more profound, where his soul assumes a distinct aspect and at the same time vulnerable as it never was before. Listen to this fragility in tracks such as "Forgive My Sins", and this is the type of soul we're speaking of. This was the album that converted me into the cult and it'll have the same effect in the non-believers out there.
9/10 
Fernando Ferreira
13 – Stallion – "Slaves Of Time"
High Roller Records
In another review, I talked about the importance of musical schools and the natural influence of the bands' sound. In this case, the German band, Stallion, is another example of that, with a work loyal to the roots of their national heavy speed metal. "Slaves of Time" is an album begging to be listened.
 Each track sounds as a commitment that the band wants to make with the fans of the most varied subgenres of heavy metal, because that, in addition to the already referred line, there are unmerciful thrash attacks that are destroying and leave their mark, and on the other hand the track "Die With Me" that displays a thundering ballad, demonstrating the ability that the band has in sailing throughout any type of water in safety.
10/10
Miguel Correia
12 – Blasphemer – "The Sixth Hour"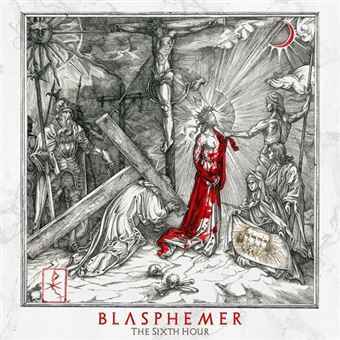 Candlelight Records
When a band with a career spanning more than 15 years appears to us with an album, we get the idea that there is one of two hypotheses. Either we have been in a state of animated suspension as Captain America, or said band re-surfaces renewed regarding its sound. Or none of those alternatives, and we do so much and have the illusion that nothing goes by us. Karg are one of these cases, in which their 7th album reveals itself with eighty minutes of melancholic melodies and a voice that wouldn't be greatly displaced of something akin to depressive black metal. In fact, black metal is indeed the starting point of the Austrian band that came from a more atmospheric appearance before coming across to the "post" side that's manifested in this work. Due to the fact that the shorter tracks have a duration of around 7 minutes, it might be a work that finds it hard to please, even more so for those who expect something more aggressive, but the fans of post-metal or post-black metal will be positively surprised with this album.
9/10
Fernando Ferreira
11 – Supersuckers – "Play That Rock'n'Roll"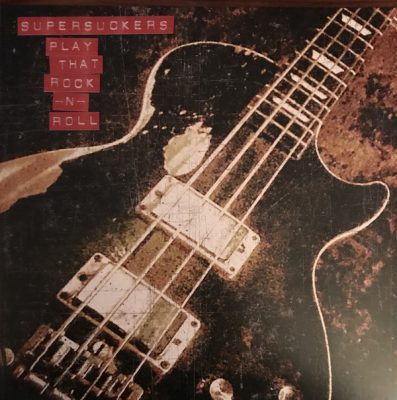 SPV/Steamhammer
I had already listened about them and very good things! I got curious when I received this album to review it; it was one of the first ones to jump into the player and it accompanied me for some time, because "Play That Rock'n'Roll" is one of those albums that "sticks" with ease since there are some riffs and choruses in the good old style that guarantee that the listeners stay hooked while easily and energetically banging their heads to its sound. If "Ain't Gonna Stop" opens the album up in a destroying way, the rest of the album is severely strong… ok, I only have good things to say about it! Hail Rock!
10/10
Miguel Correia
10 – Commando – "Love Songs #1… (Total Destruction, Mass Executions)"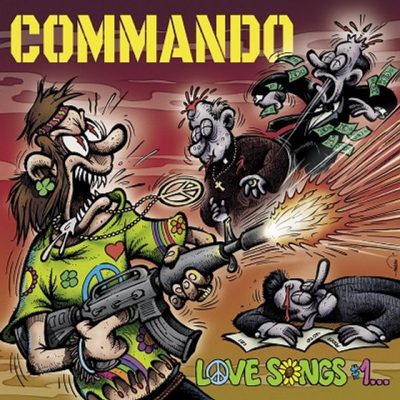 Firecum Records
This one is a debut of a projects that we've been accompanying through social networks in the mystic rehearsals they've been doing. Rui Vieira (Machinergy, Miss Cadaver and Baktheria) joins with José Graça (M.A.D. and Extrema Mutilação Auditiva) and both bring us one of the most interesting crossover proposals of these last times. Picture S.O.D, then picture Ratos de Porão and now mix them both well with our Portuguese touch and what you get is a very powerful and well produced album that doesn't spare the humor. There are sixteen tracks that are direct but still with a strong sense of dynamics – "Metal is The Lei" and "Skin" – and with plenty of references to the metal lore that start already by the cover that has very familiar traces, at least for the fans of Ratos de Porão. Despite only being 30 minutes, there's more than enough "juice" to quench our thirst for several hours. And still they say that our underground doesn't have enough potential and richness compared to the one that comes from outside.
9/10
Fernando Ferreira
9 – Sons Of A Wanted Man – "Kenoma"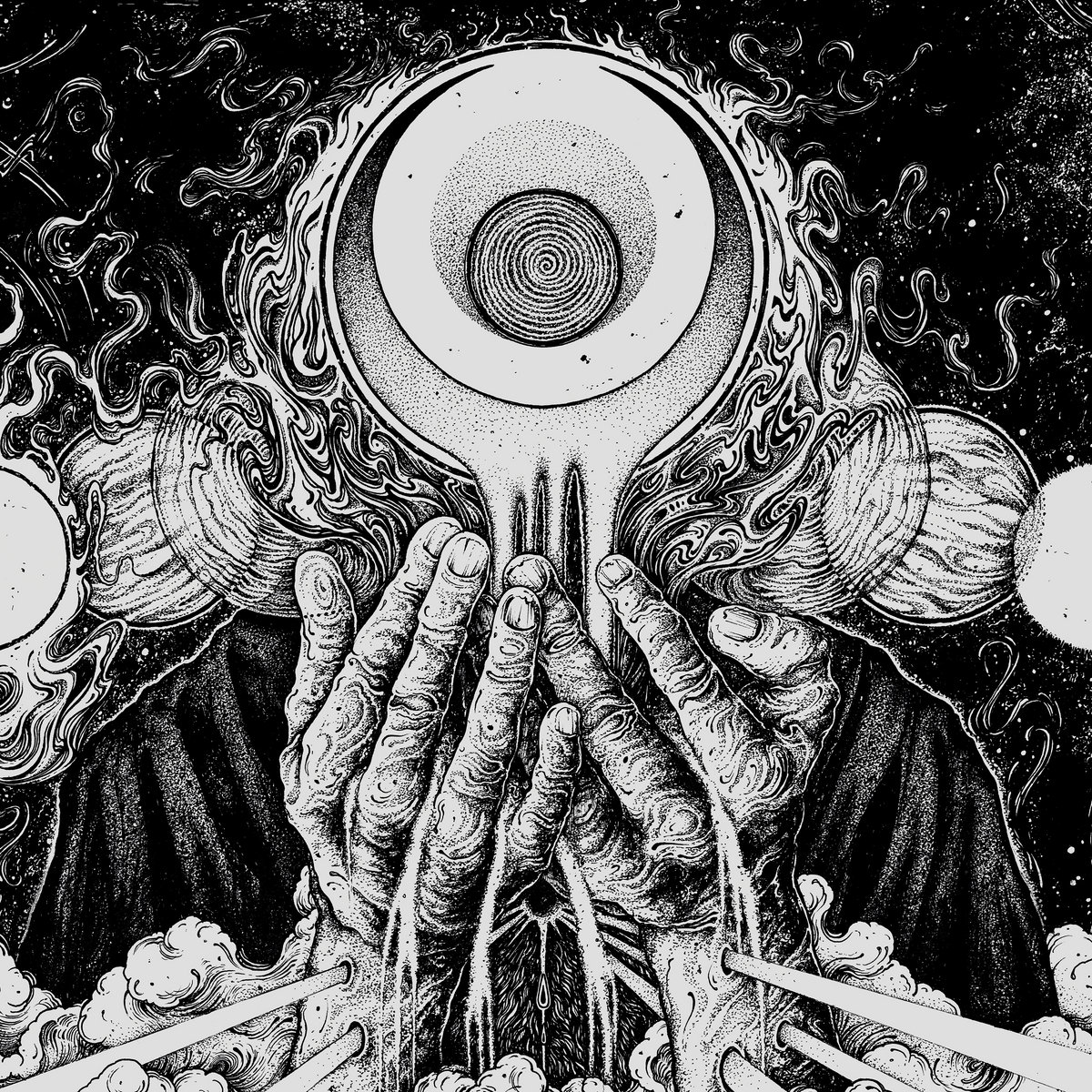 Les Acteurs De L' Ombre
How not to bow to an album of this quality? I must confess that I didn't know this band – they've been active with some EPs and according to the info that I have at hand; this will be their first album. It's a majestic mixture between black metal and the more melodic ambient styles. The band appears labeled as post-black metal but I think that it doesn't really fit in this category with their sound, there being a more blatant focus on the traditional part of black metal (despite it being filled with melodic melancholy) instead of the ambient of anything post. Surprising and efficient, this is a work that we'll remember for many good years.
9/10
Fernando Ferreira
8 – Ross The Boss – "Born Of Fire"
AFM Records
Mr. Ross Friedman is back! Obviously, that the "thing" doesn't just concern Ross, but also a strong and cohesive team with fabulous musical dexterity. Those that expect to hear an album with the sonority of Manowar might as well forget that idea, "Born of Fire" is a METAL album with everything that makes up the structures of the classic style. Comparatively to its predecessor, that I've loved, this album is some points above. I'm talking of heavier and more consistent themes where you feel Marc Lopes singing better and better; in fact, I've always said that Marc has everything to become a reference inside the style: raw, savage, "scratched" sometimes, but always powerful.
"Glory To The Slain", for example, is a worthy and thunderous opening that already leaves us the idea of what to expect… wow… I've even got chills! Ross the Boss, that will soon cross once again our country, has here a bag of songs that I yearn to listen live! Superb!
10/10
Miguel Correia
7 – Lucifer – "III"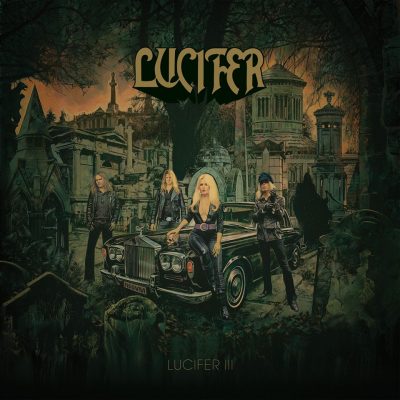 Century Media Records
Disclaimer: huge fan of this band, so a lot of worshipping on the way!
Formed from the ashed of The Oath by the one and only Johanna Sadonis, in 2014. The Oath was a superb Doom/Rock/Occult/Heavy Metal outfit (yes, that many genres) that only lasted one album (and what an album it was). After that, Johanna joined forces with musicians from renowned bands such as Cathedral and Angle Witch, and Lucifer rose from the ashes!
Some years ago, the Occult Rock female fronted movement was on fire. Jex Thoth and The Devil's Blood, just to name two, were bands that revolutionized the global scene. Apart from the sound, there was (is) the whole aesthetic that takes you back to the 60s and the 70s: Charles Manson and Devil worshiping, classic Hammer Horror Films and Black Sabbath. Lucifer does not exclude themselves from the aforementioned elements, adding this Rock n' Roll touch to their music. Not that they sound like Black Sabbath while worshipping The Light-Bringer, but they sound "old" and classic (and classy).
They might resemble the Coven and the modern day Jinx Dawson, but they were much more Doomish and less Rock Occult Roll. But, in 2017, things took a slight turn. Nicke Anderson (Death Breath, Entombed, ex-Nihilist, Imperial State Electric, The Hellacopters, The Solution, ex-Necronaut (live), ex-Daemon, ex-Mezzrow, ex-Treblinka (live), ex-Brainwarp, ex-Cold Ethyl, ex-Corrupt, ex-Kurt-Sunes med Helveteshundarna, ex-Sons of Satan, ex-Supershit 666, ex-The Hydromatics, ex-MC5 (live) – taken from Metal-archives, yes!) stepped up and took the drums and guitar (and Johanna) and the band moved into a slightly different direction. That Doom facet of theirs, fell a bit in favour of a more Rock n' Roll approach. Attention: they still sound good, very good in fact, but less dark than previously. Is that good or is that bad?! I have mixed emotions, to be honest. There is much more Light than Dark. Well, He is the Ligth-Bringer, is He not?! And "Lucifer" is almost a Heavy Metal song. Light.
I loved The Oath, and the fact that they were actually giving new life to this line of the Rock n' Roll genre. But then they broke up, and Lucifer took over, and their first album is tremendous, and their second one is exquisite, but you started to see that Rock n' Roll was taking over the Doom side of their sound. And I feel sad, and dissatisfied, but it still made my Best of the Year Top (I told you, I am a fan).
This new take on their, oh so special sound, is still – and this might sound completely absurd – immensely sensual. What?! Yes, I find their music to be very sensual and sexy ( come ooooon, man!). be it Johanna, be it those GIGANTIC guitar riffs, it is a turn on for the auditory senses!
It is not, in my opinion, their best offering so far, but it is still a huge Occult Rock album, without a question.
9/10
Daniel Pinheiro
6 – Vëlla – "Coma"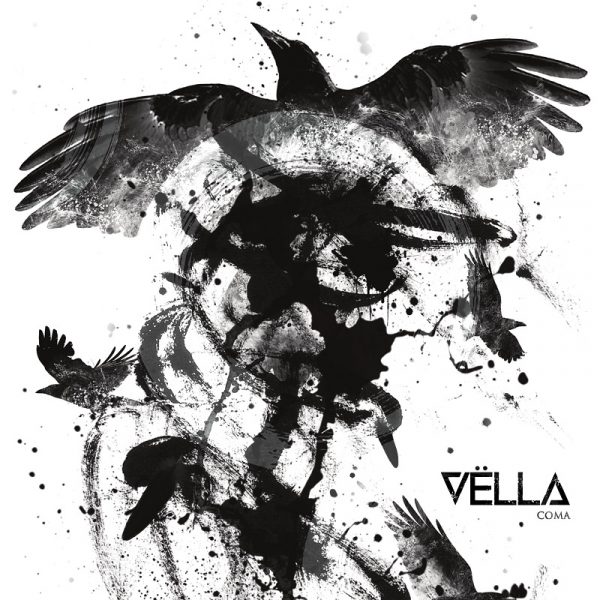 Raising Legends Records
The band called Vëlla and formed by OZ, Pedro, César, Mário and Paulo brings us the new album "Coma", a product birthed by the effort of these musicians that finally saw the daylight. The first impact after wholly listening it's, for me, what I call a cohesive and "alive" album, since it doesn't follow a specific line of sound being it impossible to apply a precise genre label to it. The influence brought in by every member is noted through the different themes presented. It can be heard the refinement of nu-metal, metalcore, progressive, alternative and even industrial (with the use of synths) with the track "1984" being the best example of this. It certainly is a remarkable bet that the band does when choosing not to constrict itself to a single precise genre, instead opting to enter in an experimental wave that turns out working wonderfully. So let's point out some tracks that manage to impress through their sonority and technicality: "Blood on the table" (the album's intro) that reminds of, at least for me, Celtic references that manage to surprise on the good side; "Tempest" for its drumming that is particularly intense and powerful while maintaining itself on a brutal cadence and rhythm to the point that I found myself headbanging as if it was the tracks' main objective; "The Fall" for its sonorous aggressiveness that stuns the senses with a smooth sound. And what to say about the guitar and bass work? The flirting between strings is indeed noticeable; "5 Minutes Alone" was an "out-of-the-box" piece in this album and I liked that while listening to a heavy album I suddenly hear children's laugh. This track has in itself a touch of something like electronic or of futurism, however it's hard to point it out more precisely. Now, let me tell you about my "instant favorite" of this album: "Tormento" that fell quite nicely on me, sung on our gorgeous Portuguese and that was enriched by the voices of Ariana Pereira and Ana Marques that gave it a touch of fado (traditional Portuguese type of music). Listening to the melancholic guitar, the lament of their choruses and to the beautiful guitar solo accompanying it prove that this is one inspiring track that deserves to be re-listened plenty of times. Also, just as a note, the track's name is excellently applied! It's worth of note the special appearances (and very well put) of Miguel Inglês in the track "The Promise" and of André Ferreira in "I'll be The End". My analysis also involves the voice of Pedro Lopes, singer that I listened attentively with the most impartiality that I was capable of, and I must say that Vëlla chose, in the perspective of "growling", a vocalist that manages to imprint the aggressiveness and fury of this style with excellent capacity. It's still my opinion that in terms of clean vocals, there's still room for progress, that will certainly only evolve from thereon. To conclude, this is a solid debut that manages do complete the band's objectives and in the future it promises to continue to pursue a path in bringing to the listeners new stuff to listen to, on the heavy and experimental side. Excellent beginnings!
9/10
Sabena Costa
5 – Bone Church – "Acid Communion"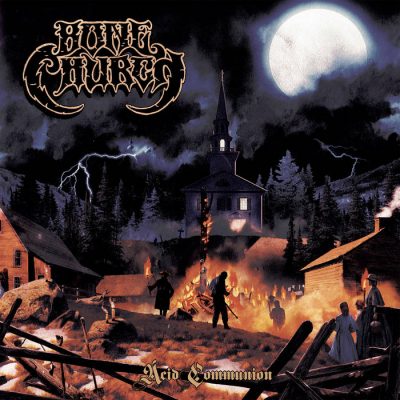 Ripple Music
Stoner. Normally, what comes next is the term "rock" or less frequently "metal", because if we think about it, stoner metal is almost the same as doom. This was our opinion until we heard "Acid Communion", the work of Bone Church that defines itself (perfectly) as Stoner Metal. Dragged riffs, a certain dose of "psychedelism" and also a weight that can only be characterized as metal are the foundations from which this album is built. But regardless of being metal or not, the quality of these tracks manages to mesmerize anyone. From Black Sabbath to Blue Cheer, there's a clear metal basis in this work, without forgetting the stoner feeling that came decades later (not as something new, but as something reinvented). If there are albums in 2020 that we can't stop listening to, this is one of them.

9.2/10
Fernando Ferreira
4 – Dominia – "The Withering Of The Rose"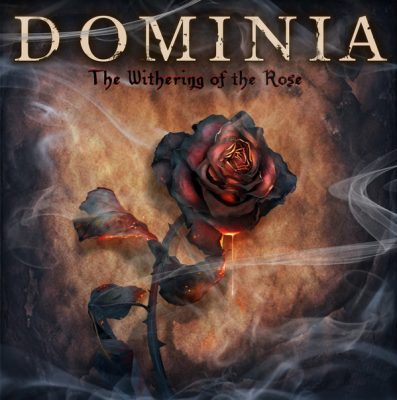 Morning Star Heathens Music Group
Despite being a representation of the best that's made in Russia regarding metal, it can't be said that Domina are a well-known band. I don't why, but I have the feeling that this is about to change with this album. I know it's usual to say this sort of thing when we're impressed with something, but the point is that it is, in fact, impressive! In other words, whoever listens to this album will be impressed. It's a remarkable fusion of doom/death metal and Goth that reminds us of the good old times of My Dying Bride. But don't stay stuck with that reference. They shouldn't only be referenced because of their use of the violin. It's because of the junction of weight and melody, and of course, melancholy. But this last one is kind of uplifting. It's as if the situation was dark, life fell at our feet, but still there is space for hope. Uplifting doom metal? Is that a thing that exists? Well, maybe not as a movement, but that's the vibe that we have over here. More than one hour of music that lulls and moves us, like very few. Absolute recommendation!
9.2/10
Fernando Ferreira
3 – Together To The Stars – "As We Wither"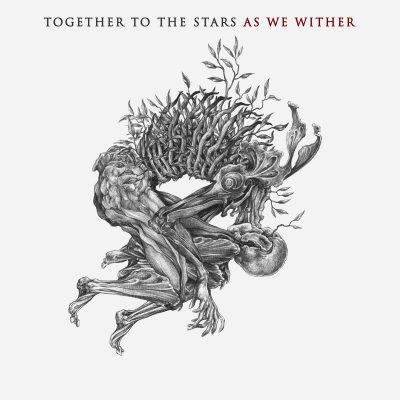 Northern Silence Productions
It wouldn't be hard to figure out that after the good impact of the debut "An Oblivion Above", the second album of the Swedish Duo would make such a good impression. What was unexpected was for this album to be releases just over a year after the first one. But hey, why wait for more? The black metal of the band – in fact, post-black metal – appears with more atmosphere and beautiful melodies but also with weight and despair in its vocal delivery (a bit on the one-dimensional side but that does fulfill its purpose). In just about forty-five minutes, we're hypnotized by the most beautiful metal music that we've heard in 2020.
9.4/10 
Fernando Ferreira
2 – Earth Drive – "Helix Nebula"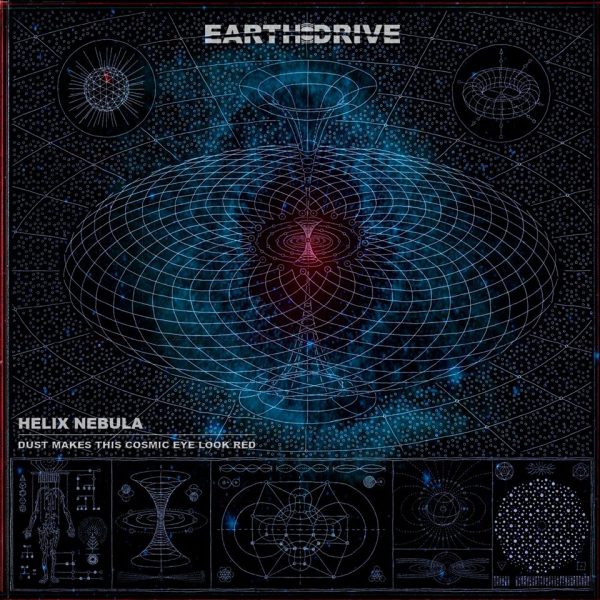 Raging Planet Records
Let's make a retrospective. Earth Drive was presented to us in a live performance, more precisely Reverance 2016 and since then we can say that it was love at first sight. The description of alternative with psychedelic might not be a particularly appealing one and it might not be the best one to describe the band from Montigo.  But it was in these times that we had the opportunity to watch this band grow and evolve. "Stellar Drone" was to us the best album in the spectrum of the alternative in 2017, a thing that alone might put a considerable amount of pressure for this "Helix Nebula". Not to fear, because since the beginning, it feels like this band is not anymore on planet Earth. It left in direction to Outer Space to a better world with more hope in it. This is a voyage, mainly an interior one, in which the soul leaves the body and becomes in such a way ecstatic and marveled that it'll never want to come back. They're more psychedelic and why not say, more mystical in an esoteric way, with an album that doesn't really ever run out. In fact, quite on the contrary, it's an album to which the more you listen the more you want to keep listening. It finds an echo on us, the listeners, and shows that music is in fact much more than music.
9/10
Fernando Ferreira
1 – Morbid Death – "Oxygen"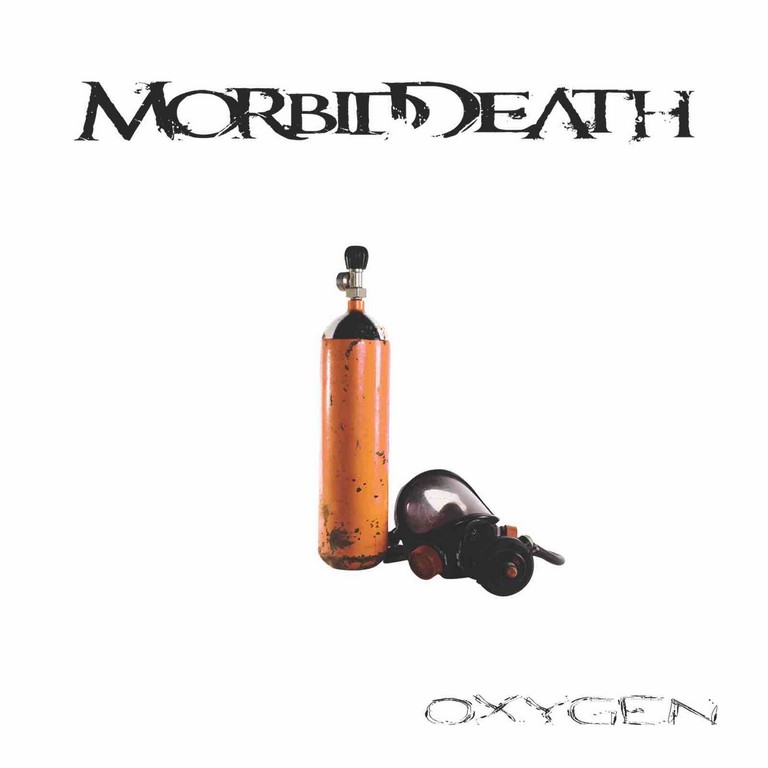 Art Gates
To talk about "Oxygen", the fourth album of originals and most recent work of the Portuguese Morbid Death, is to talk of twelve cohesive, powerful and crushing themes. "Away", that was one of the things to look forward in this release, opens the gates for a listening experience that will present itself as a sonority with elements of modern prog thrash metal with growls and clean vocals that flow wonderfully and make way for a hazardous journey. It is step by step that Morbid Death start showing that for which we know them for, the ability to cross limits and reinvent themselves musically without clinging to specific lines while keeping in touch with their own musical touch. They're a heavy metal band, as Ricardo Santos (vocals and bass) confided to us, and that's pretty clear in the most dragged, heavy and dark track "Dark Love", the 7th in this album that lets us take a breather before the second and unmerciful part. "Jordstrangar" is an instrumental track written by the guitarist Luís H. Bettencourt and it deserves the spotlight for being of a quality as we haven't heard for a long time!
The ending is made three tracks after with "Perfect Lie", another choice from the band from Azores to show the world their most recent musical effort; finally, here we can let our body rest, for the train has gone by! Thirty years of career with them and with what I think is the icing on the cake of their career. If there's a band that deserves the limelight, that band's name is Morbid Death.
10/10
Miguel Correia