Anúncio de Back To Skull 2018 – RCA Club, Lisboa
Depois de todo o frenesim dos festivais de Verão, já está anunciado um evento para descomprimir da melhor maneira: com peso com fartura. Com a organização partilhada entre a SFTD Radio e a Xxxapada na Tromba, vai assim realizar-se o primeiro Back To Skull no dia 29 de Setembro que vai contar com nomes como Equaleft, Hochiminh, Diabolical Mental State e All Against, nomes que são garantia de uma grande noite de peso imperdível. Mais informações estarão disponíveis no evento do Facebook.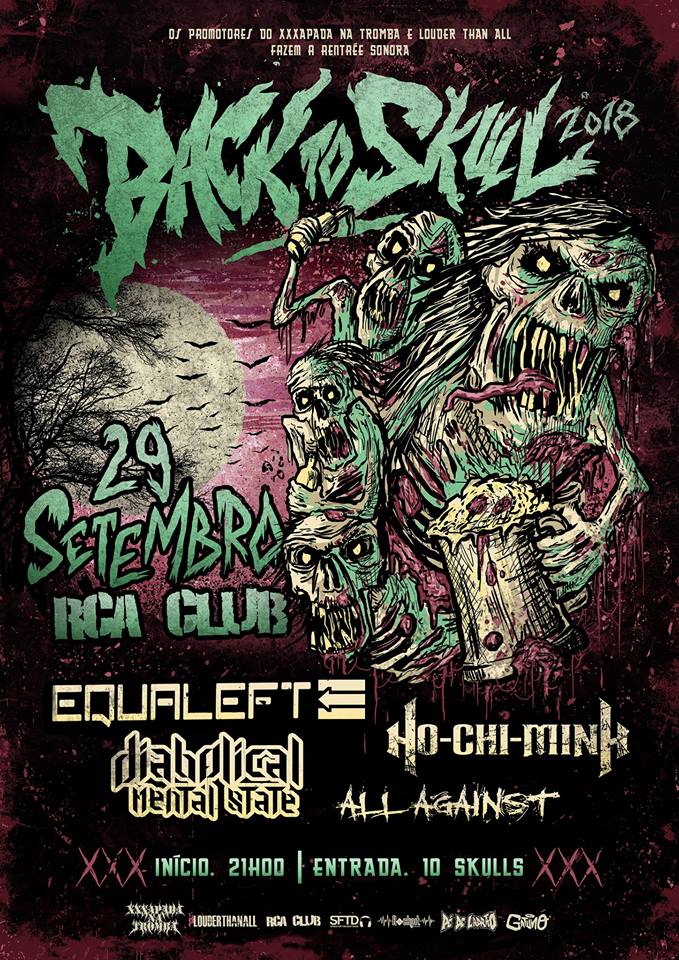 [quadsvi id=1]

Support World Of Metal
Become a Patron!
New WOM Android APP – Read All Our Issues for free!
World Of Metal Magazine – Out Now
Download It Here!