Archenterum 's debut ' …ainsi fut Abîme ' is a glorification to Death and Brutalism!
French Death Metal and Brutalism at their finest! Archenterum 's debut ' …ainsi fut Abîme' is out now! Ten tracks of Massive production and Death! One of the heaviest & most terrified opuses for 2018 so far! Feel free to stream it's opening track 'Silent' below!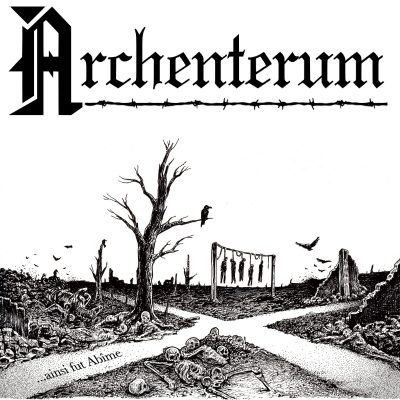 Tracklist,
1. Silent
2. No Light
3. Point of No Return
4. Fury of Gods
5. Vortex of Death
6. The Outsider
7. Wrecked
8. Brainwashed
9. Poison Tree
10. Bloodred Ghost
Archenterum was founded in 1997 nearby Avignon (Southern France) as a side project of extreme metal-music. Musically influenced by Slayer and Impaled Nazarene, its first effort « Nuclear Forces », a furious mix of harsh black metal and old-school thrash metal was released in 2000. Then the project entered a period of inactivity.
Follow, Contact :: https://www.facebook.com/ARCHENTERUM-101692716540258
By Kostas Dahmer
---
[quadsvi id=1]

Support World Of Metal
Become a Patron!
New WOM Android APP – Read All Our Issues for free!
World Of Metal Magazine – Out Now
Download It Here!