Listen to 'Believe', Edge's new single from "One Step" album
Listen to "Believe", the first track of "One Step" from the Edge 's forthcoming second full length release.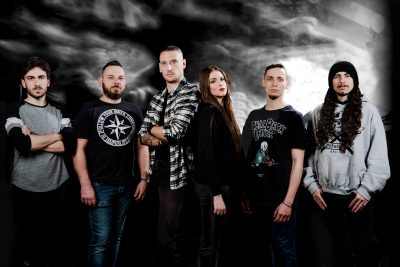 One step from the Edge were created in Ioannina in 2016. The sound of the band is a mix of many different musical genres. There are elements of technical thrash, the heavy American sound, metalcore and from other metal and rock genres.
OSFTE are Alex Seretis – Vocals Alex Pregou – Guitars, Vocals Kostas Tsapos – Guitars Kostas Pourgiazis – Bass Nikos Stakas – Drums Maria Mosxeta – Keys and Programming
Follow, Contact :: https://www.facebook.com/osfte/
By Kostas Dahmer
---
[quadsvi id=1]

Support World Of Metal
Become a Patron!
New WOM Android APP – Read All Our Issues for free!
World Of Metal Magazine – Out Now
Download It Here!