Avatarium present first new song in exclusive live premiere & launch pre-order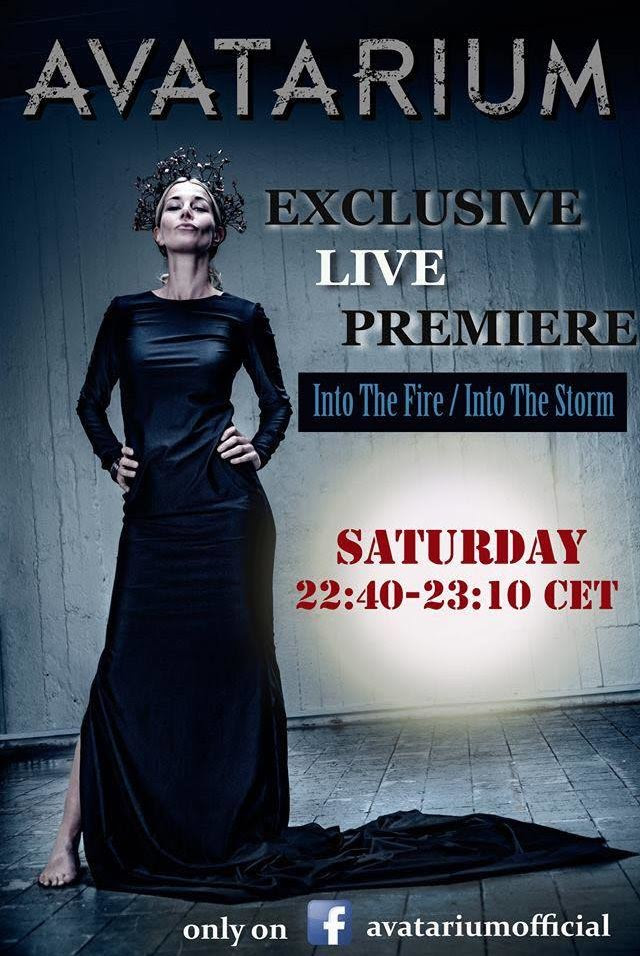 Sweden's doom darlings Avatarium are back to take the world by storm with their new album "Hurricanes And Halos" out on May 26th and will now deliver the first single 'Into The Fire / Into The Storm'. This new track comes along with a bitter taste reflecting the current state of the world, and guitar master Marcus Jidell states:
"We wanted to get a raw and energetic recording to back up the powerful and dramatic lyrics of this song. Strange political winds are blowing at this moment and the question is: Is the world heading into the fire?"
You can now stream or order 'Into The Fire / Into The Storm':
As a special gift to their fans, the band will perform a live premiere of this new song exclusively on their social media on Saturday, March 25th between 22.40 and 23.10 CET. Tune in on
Avatarium
's Facebook page at
www.facebook.com/avatariumofficial
to watch the first ever performance of this track live from a private party of the Swedish Guitar Zombie podcast.
The new album »Hurricanes And Halos« will be available in the following formats:
– Digipak
– Double-LP (black) sleeved
– Double-LP (gold) sleeved (mailorder only!)
Pre-order »Hurricanes And Halos« now in our shop:
Or get the digital version here and receive 'Into The Fire/Into The Storm' as instant grat or stream the new single: http://nblast.de/AvatariumDigital
Avatarium's "Hurricanes And Halos" will consist of eight tracks:
1. Into The Fire / Into The Storm (4:14)
2. The Starless Sleep (4:47)
3. Road To Jerusalem (5:48)
4. Medusa Child (9:00)
5. The Sky At The Bottom Of The Sea (5:25)
6. When Breath Turns To Air (4:46)
7. A Kiss (From The End Of The World) (7:14)
8. Hurricanes And Halos (3:32)
Support World Of Metal