WOM Band Of The Week – Create A Kill – Summoned To Rise!
One of the greatest team-ups of all time – an intense, putrid – blend of Thrash & Death Metal is currently served by the US super band Create A Kill. Legendary members from bands such as Possessed, Vomitory, Exhumed, Megadeth, Malevolent Creation, Gruesome jammed and got their debut Album 'Summoned To Rise' released by the Greek Label Repulsive Echo .
A ten-track manifesto in the dark vein of Morbid Saint, Sadus and Dark Angel. 30+ minutes of aggressiveness and death!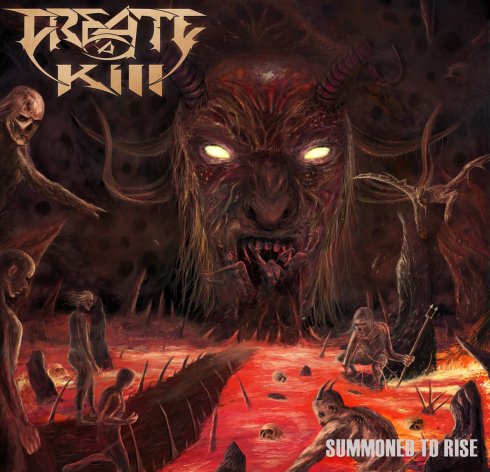 Tracklist,
Summoned to Rise
Cold Blooded
Crave the Blade
Decimate
Premeditated
Gauntlet of Pain
Praise the Beast
Reap the Whirlwind
The Sow is Mine
Show of Force
Lineup:
Daniel Gonzalez :: Guitars, Gus Rios :: Guitars, Drums , Alex Marquez :: Vocals , Matt Harvey :: Guest Vocals , Dirk Verbueren :: Guest Drums, Tobias Gustafsson :: Guest Drums
Stay tuned with band:
Facebook
BandCamp
Buying Options:
Repulsive Echo Store
BandCamp
---

Support World Of Metal
Become a Patron!
New WOM Android APP – Read All Our Issues for free!
World Of Metal Magazine – Out Now
Download It Here!