Blind Guardian release 'Twilight Of The Gods' live track video!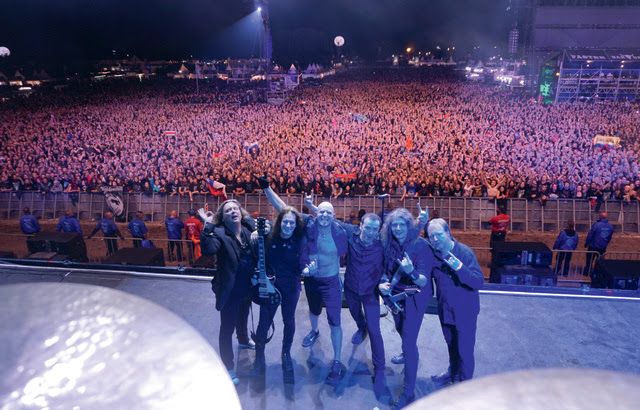 The 'Twilight Of The Gods' gleams at the horizon and Germany-based progressive power metallers BLIND GUARDIAN release another great classic off their first live record in 14 years! The magical "Live Beyond The Spheres2, a package filled with 22 songs and available as a 3CD-DIGI or 4LP-BOX, will be released on July 7th and guides the fans not only through BLIND GUARDIAN's all-time classics such as 'The Bard's Song (In The Forest)' or 'Mirror Mirror', but also presents rarely performed songs like 'And Then There Was Silence'.
Noe, the band unveils a live video to their mighty 'Twilight Of The Gods':
The song is also available as digital single, that you can purchase here:
"We compiled one 'show' out of the best tracks from more than 40 live performances, recorded during our European tour in 2015. That's how we pinned down the most beautiful and atmospheric moments on this medium," explains guitarist André Olbrich.