Cartaz Final Black Box Fest
Foi encerrado o cartaz do Black Box Fest, ficando composto pelos Besta, Process Of Guilt, Marthyrium, All Kingdoms Fall e Outless. A pré-venda de bilhetes está a decorrer até ao dia 23 de Maio, estando disponível merch para além da tradicional t-shirt, fita laynard sublimada e abre-caricas.
Qualquer dúvida ou esclarecimento – bboxfest@gmail.com
Este é um evento com o apoio World Of Metal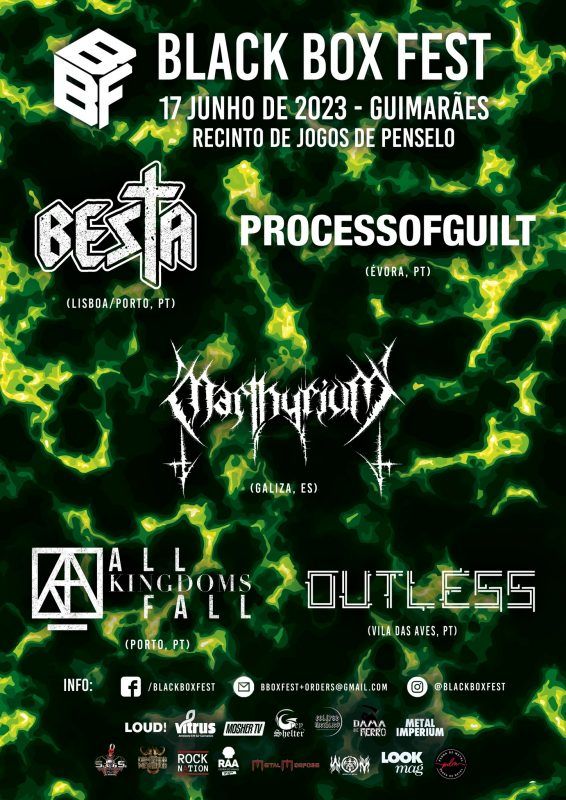 ---
Support World Of Metal
Become a Patron!