Casket Robbery Return with 'The Ascension' EP in August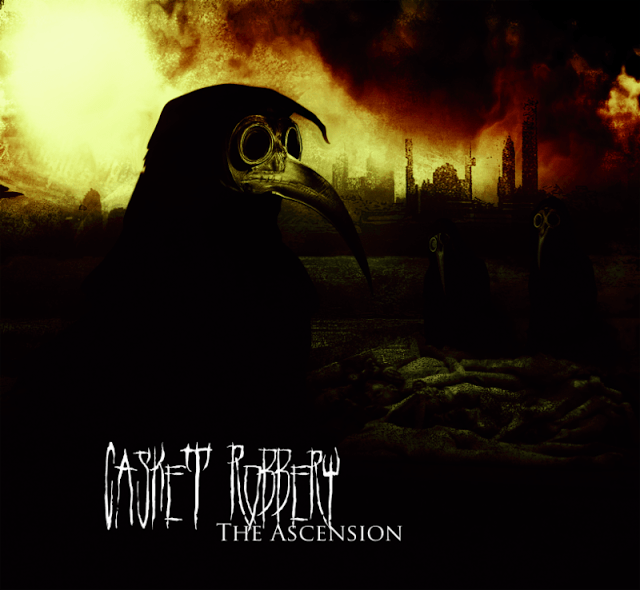 CASKET ROBBERY has set August 18 as the worldwide release date for new EP The Ascension. The band has brought on board new members to unleash its heaviest material to date. Pulse pounding, unrelenting, and brutally catchy! The Ascension teaser video is available below.
If you don't find yourself moving while The Ascension assaults your senses, then you should at least feel dirty for listening. The undeniable grooves and hooks coupled with conceptual lyrics make CASKET ROBBERY the next level force of death metal brutality. Take a deep breath. Your unrelenting nightmare has just begun. Strongly recommended for fans of JUNGLE ROT, GOJIRA and PANTERA.
The Ascension was produced and engineered by Cory Scheider and Troy Powell at Old Dark Horse Studio and Unintended Studios. The EP was mixed and mastered by Gabe Fry at Kimura Recordings. Cover art comes courtesy of Travis Anthony Soumis. Art layout by Corey Scheider.
The Ascension Track Listing:
1. Pockets Lined with Flowers
2. The Ascension
3. Lilith
Support World Of Metal