DOWNFALL OF GAIA releases lyric video for 'Atrophy'!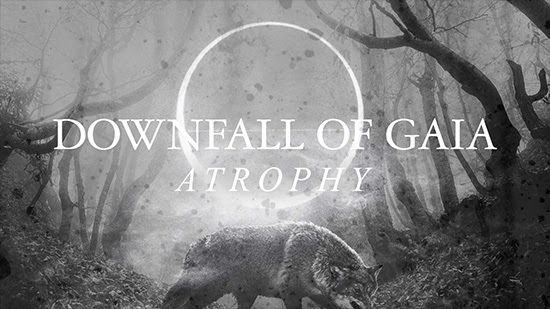 DOWNFALL OF GAIA released their latest album 'Atrophy' last November via Metal Blade Records.
Meanwhile the band has played a successful European tour in support of CONAN and has been working on a new lyric video which is ready for broadcast now. You can watch it below
Comments
DOWNFALL OF GAIA
:
"We are pleased to present the lyricvideo for the title track of our recent album 'Atrophy', the grand final of the story told on our latest record! This song is the end of a journey, the final chapter of a dialogue between life and death." The video was produced by KDigitalProductions (kdigitalproductions.com
).
'Atrophy' was recorded at the Hidden Planet studios in Berlin together with Jan Oberg and mixed and mastered by Jack Shirley from the Atomic Garden studios in San Francisco.
Support World Of Metal