Kamelot regressa a Portugal para data única
A banda de power metal progressivo Kamelot está de regresso a Portugal em 2019, para um concerto de data única, no Porto. Os norte-americanos estiveram o ano passado no Vagos Metal Fest onde foram cabeças-de-cartaz. A Amazing Events avança ainda que este será o último concerto de warm-up rumo à 4ª edição do festival metaleiro, que se realiza este ano de 8 a 11 de Agosto, na Quinta do Ega (Vagos, Aveiro).
16 Junho | Hard Club (Porto)
Bilhetes disponíveis em bol.pt e locais habituais.
Pré-venda: 20€ | No dia: 25€
Abertura de portas: 20h00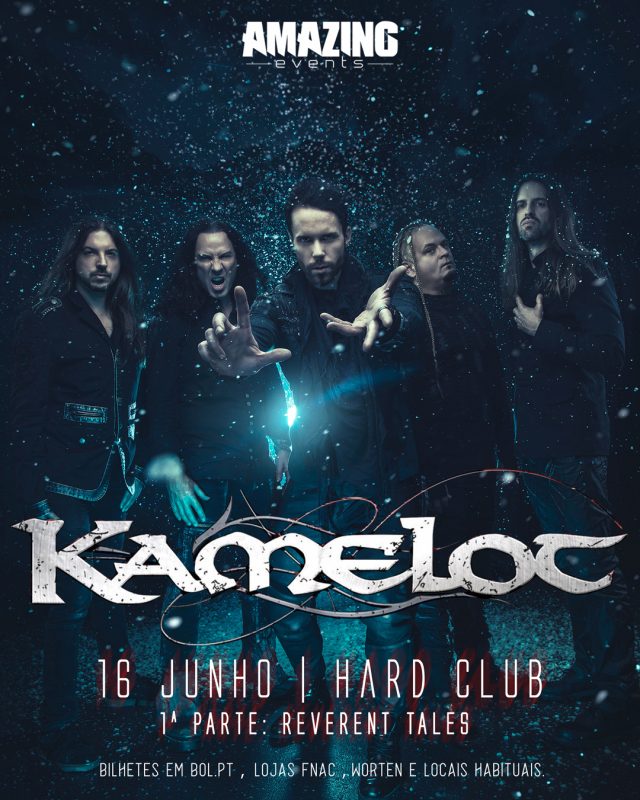 ---

Support World Of Metal
Become a Patron!
New WOM Android APP – Read All Our Issues for free!
World Of Metal Magazine – Out Now
Download It Here!