Madrost Streaming 'The Essence of Time Matches No Flesh' in its Entirety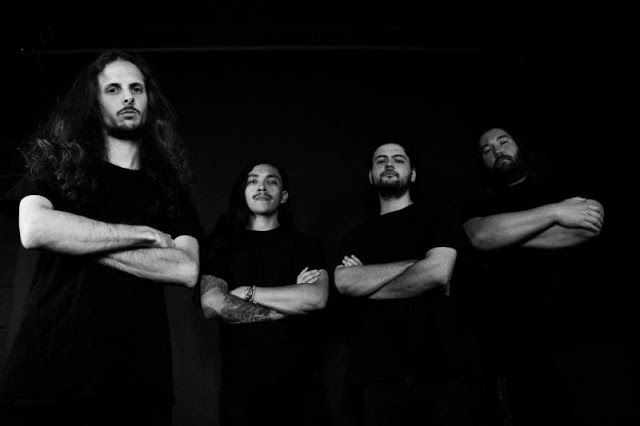 Progressive Thrashers MADROST are streaming forthcoming album The Essence of Time Matches No Flesh in its entirety a week ahead of release. Jump right in below:
MADROST returns with a new full-length album titled The Essence of Time Matches No Flesh on June 27! Featuring seven tracks of Orange County's finest Progressive Thrash Metal from one of the scene's most sci-fi bands! This is 37 minutes of total devastation and chaos, makes this the only album to truly bake your brain!
On The Essence of Time Matches No Flesh, MADROST has found its definitive sound, one that is much more dynamic and darker than previous album Into the Aquatic Sector. The forthcoming album picks up where Into the Aquatic Sector left off and takes the sound to a whole new, previously unexplored level. Vocalist/guitarist Tanner Poppitt comments: "I wanted a broader scope to work with and have the listener think about what they are listening to." Last but certainly not least, Tony Koehl's (The Black Dahlia Murder, Putrid Pile, Malignancy, etc) cover art also represents a huge step forward for the band, as his artistic interpretations tie everything together into a cohesive whole.
The Essence of Time Matches No Flesh was mastered by Alan Douches of West West Side Studios, and mixed and recorded by Mark Rivas of Rivas Studios. The album was produced by
Mark Rivas
and
Tanner Poppitt
.
Support World Of Metal