Nervosa Unveil New Album Details
On June 1st NERVOSA will deliver their blistering slab of metal on Napalm Records. Get ready for the "Downfall of Mankind". This Brazilian all-female thrash commando unit is synonymous with raw aggression and untamed power. They deliver a massive punch to the face and a kick in the gut on their albums, and when they take to the stage they are a force to be reckoned with. For their third album "Downfall of Mankind", the trio joined forces with producer Martin Furia who has worked with artists including the likes of Destruction, Flotsam & Jetsam and Evil Invaders.
Fernanda Lira comments on the new album:
"We're really happy about this new album. It's a way more mature and aggressive record and we can definitely say it's our favorite so far!" NERVOSA are currently on the road with Venom Inc. and Suffocation throughout Europe. A complete list of dates can be found below.
The full track listing of "Downfall of Mankind" reads as follows:
1. Intro
2. Horrordome
3. Never Forget, Never Repeat
4. Enslave
5. Bleeding
6. … And Justice for Whom?
7. Vultures
8. Kill the Silence
9. No Mercy
10. Raise Your Fist!
11. Fear, Violence and Massacre
12. Conflict
13. Cultura do Estupro
14. Selfish Battle (Bonus Track)
It comes as no surprise genre legends such as João Gordo (Ratos de Porão), Rodrigo Oliveira (Korzus) and Michael Gilbert (Flotsam & Jetsam) were thrilled to be studio guests!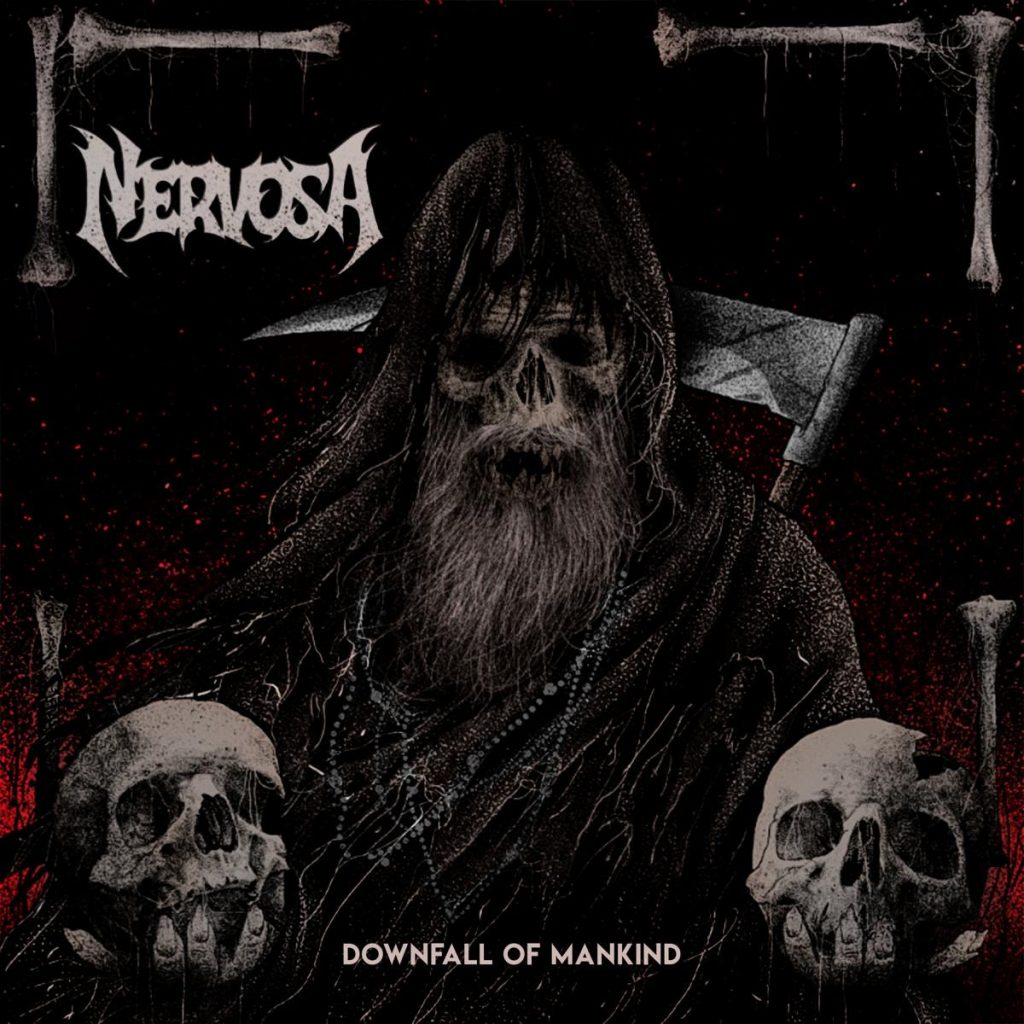 "Downfall of Mankind" is available in the following formats:
1 CD Digipack
1 LP Gatefold
Digital Album

Pre-Order your copy 

HERE!

[quadsvi id=1]

Support World Of Metal
Become a Patron!

New WOM Android APP – Read All Our Issues for free!
World Of Metal Magazine – Out Now
Download It Here!