New Logic Of Denial album coming in June via Comatose Music
Comatose Music has set a June 9 release date for "Aftermath", the new album from Logic of Denial. This is the third album by these Italian miscreants, further expanding the sonic exploration crafted in their previous 2013 effort "Atonement" with a more diverse, brutal and complex approach.
The band's evolution can be heard on the premiere of album track "Devouring Seeds of the Apocalypse." You can hear the song below
Conceived as a three chapter concept album about the various stages during the grieving process, "Aftermath" contains twelve vicious tracks which conceptually probe the resentment consistent with the incessant and infamous vilification of human vulnerability.
This is fast and technical brutal death metal with guttural vocals and superb production. "Aftermath" is a "must have" release for 2017!
Album artwork by the mighty Jon Zig.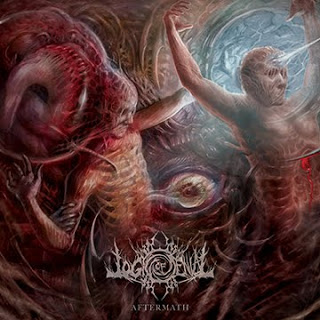 Track Listing:
1. Abscission
2. Devouring Seeds of the Apocalypse
3. Gorging on Innocence
4. Miroir
5. Sufferance
6. Assenza (The Sufferance Ouverture)
7. Larvae of Eden
8. The Decaying Drama (Pt. I: Quietus – Pt. II: Antinferno)
9. Defilement
10. Violating the Canvas of Forgotten Purity
11. Immaculate
12. Euphoric Abhorrent Synthesis
Support World Of Metal