Origin detail new album and premiere first single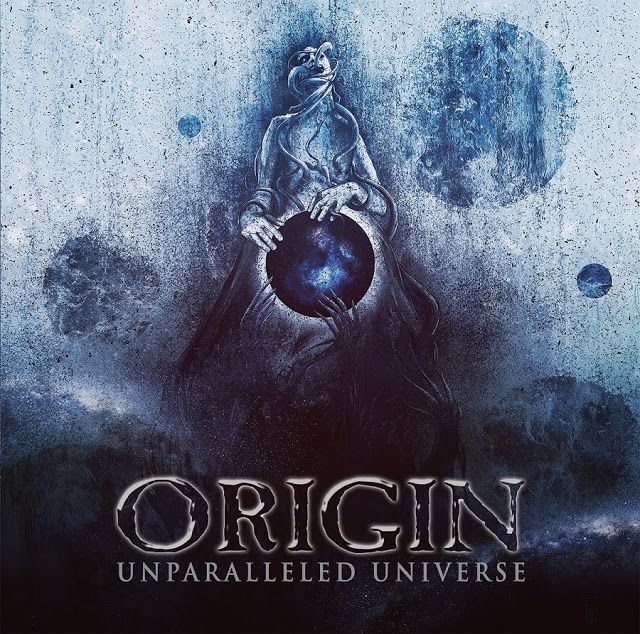 The vaunted U.S. titans of extreme death metal, ORIGIN, have revealed details surrounding their forthcoming new album, "Unparalleled Universe", set to be released on June 30th via Agonia Records (Europe / ROW) and Nuclear Blast Records (North America). Listen to the first single "Accident And Error" in the form of a 360 degree lyric video at this link:
For 20 years, ORIGIN has engaged a full-blown sensory assault of tight, taut, and technical death metal amplified by flashes of grindcore and groove. However, 2017's "Unparalleled Universe" sees the quartet – Paul Ryan (guitar, vocals), John Longstreth (drums), Mike Flores (bass, vocals), and Jason Keyser (vocals) – strengthen that blueprint with a handful of surprises.
"It feels like an Origin album, but it's unparalleled to what you might expect if you haven't heard us for 10 or 15 years" says Ryan. "To me, it's a true reflection of ourselves. I compare it to an action movie. Our earlier material is filled with action from beginning to end. Now, the idea is to add a little more depth and dynamics. You could say there are some twists in the plot musically".
ORIGIN began compiling ideas for what would become "Unparalleled Universe" while touring in support of their 2014 sixth offering, "Omnipresent". Along the way, the record snatched their highest position on the Billboard Heatseekers Chart, bowing in the Top 10. Meanwhile, it garnered acclaim from metal press and successful tours with everyone from Aborted and Exhumed to Immolation and Marduk over the last three years. They've also shined on the Summer Slaughter Tour in 2009 & 2014. On the road with Belphegor last year, the members debuted a skeleton of the first single "Accident and Error" in front of packed crowds.
"We would ask the audience to give us title ideas, but we could never discern what they were actually saying" laughs Ryan. "Riffs typically start on tour, and I keep them in my back pocket. That's the way it is. Ultimately, Unparalleled Universe begins another era for Origin. In the end, we're still writing death metal songs, but we're adding new dimensions. We're still Origin".
"Unparalleled Universe" was recorded and mixed at Chapman Studios in February 2017 alongside longtime collaborator and engineer Robert Rebeck (Tech N9ne). The band emerged with ten new songs including a cover of Brujeria's "Revolución", that were mastered in March 2017 by Colin Marston at Menegroth – The Thousand Caves (Altar of Plagues, Jarobe, Krallice) and wrapped in a cover prepared by Filip Ivanovic (Dismember, Cryptopsy, Heavy Montreal, Gorguts).
Tracklist:
1. Infinitesimal to the Infinite
2. Accident and Error
3. Cascading Failures
4. Mithridatic
5. Truthslayer
6. Invariance Under Transformation
7. Dajjal
8. Burden of Prescience
9. Unequivocal
10. Revolucion
"Unparalleled Universe" album formats:
– Digipack CD.
– Limited BOX CD (including beer opener with album cover, flag with band logo and alternative CD version of the album).
– 12" gatefold LP (black).
– 12" gatefold LP (gray).
– 12" gatefold LP (splatter) – Agonia Records Webshop exclusive!
– 12"gatefold picture LP.
– Digital.
PRE-ORDERS are available at:
Support World Of Metal