Partilhado Cartaz Final do Oeste Underground Fest IV
Já foi revelado o cartaz final da quarta edição do Oeste Underground Fest IV, do qual a World Of Metal é mais uma vez parceira. Vai-se realizar no próximo dia 2 de Novembro, no Pavilhão Multiusos da Malveira (concelho de Mafra, distrito de Lisboa) e tem, como tem sido desde o início, um objectivo solidário para ajudar os bombeiros voluntários da Malveira. Com um cartaz que nos traz o que melhor se faz no nosso país, este ano, mais uma vez, conta com propostas estrangeiras cheias de poder.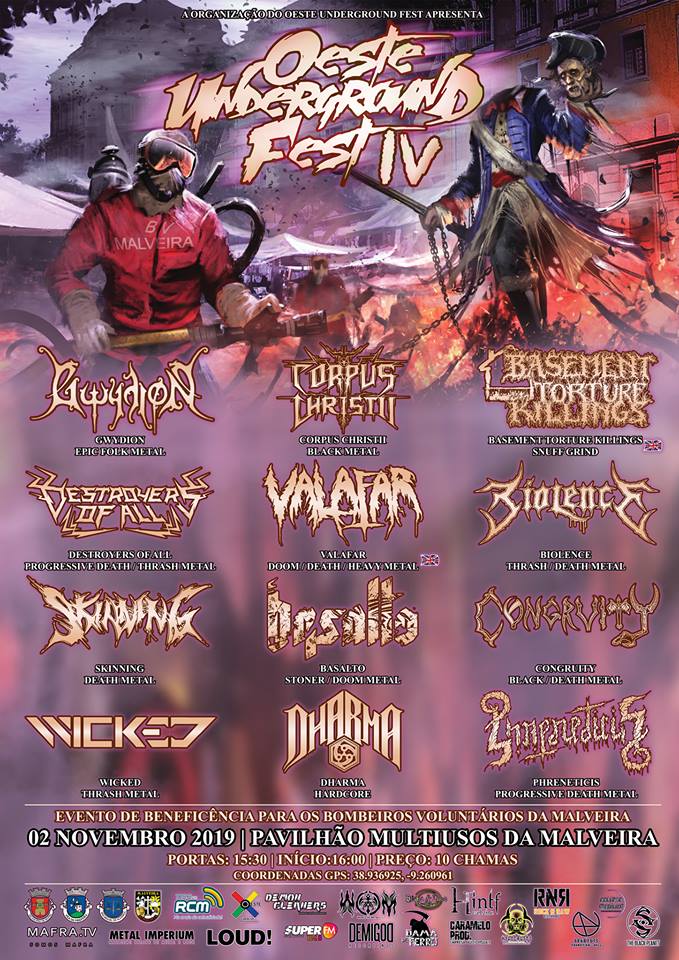 ---

Support World Of Metal
Become a Patron!
New WOM Android APP – Read All Our Issues for free!
World Of Metal Magazine – Out Now
Download It Here!