Primeiros nomes para Vagos Metal Fest 2017 anunciados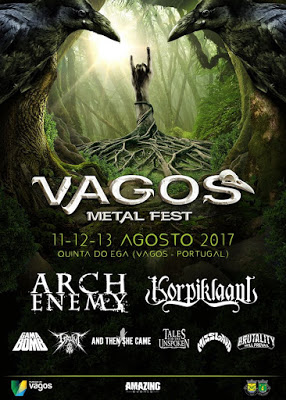 Já estão anunciados os primeiros nomes para a segunda edição do Vagos Metal Fest, que se vai realizar nos dias 11, 12 e 13 de Agosto de 2017. Os primeiros nomes são Arch Enemy, Korpiklaani, Gama Bomb, Grunt, And Then She Came, Tales For The Unspoken, Miss Lava e Brutality Will Prevail.
Os primeiros 500 passes dos 3 dias estão ser vendidos a preço de promoção, a 50€ até esgotarem ou até ao final de Outubro. Também será em Outubro que serão anunciadas mais bandas.