Prophecy Productions celebrate 10 year anniversary of Alcest's debut album, 'Souvenirs d'un autre monde'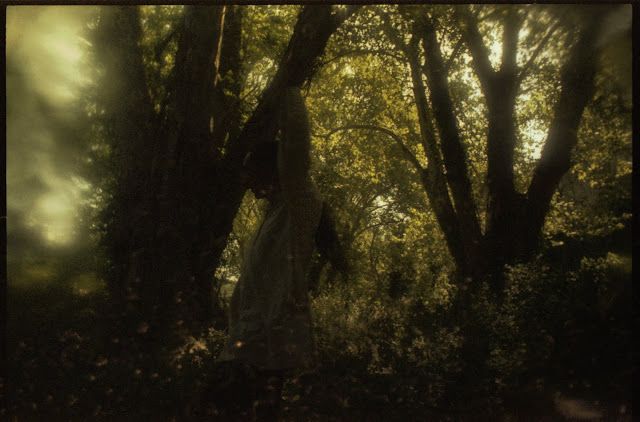 Prophecy Productions have announced that they will reissue the debut album from ALCEST ten years after its original release. Souvenirs d'un autre monde was originally released via the label in August 2007 – which marked the starting point of the band's extraordinary career. In celebration of the anniversary of this groundbreaking release, Prophecy Productions will release two special, limited editions of Souvenirs d'un autre monde in September.
The two anniversary reissues that will be available are as follows:
1. Anniversary book (CD edition):
– 18×18 cm, 48 pages including:
– Alternate cover artwork by longtime Alcest photographer Andy Julia that was originally used for the first LP pressing of the album!
– In-depth essay written by Neige. Chapters include: Back in 2007 | Genesis & concept | Recording | Musical influences | Retrospective
– Additional exclusive essays by Andy Julia and Aaron Weaver (Wolves in the Throne Room)
– Lyrics with English translation
– Many rare and unpublished photos of Neige from the Souvenirs d'un autre monde era!
2. Anniversary LP edition
– 180g vinyl (black)
– Gatefold cover featuring original LP cover artwork (Not used since the first pressings!)
– Din A2 poster with original LP cover artwork
– PVC protection sleeve
Both "Souvenirs d'un autre monde" special editions will be released on September 22 and are available for pre-order
HERE
.
With the release of Souvenirs d'un autre monde, ALCEST mastermind Neige forged a luminous new sound that floats on the fringes of metal, yet incorporates emotions of euphoria, bliss and nostalgia. The singer and multi-instrumentalist dedicated the album to his childhood memories of experiences in a spiritual otherworld; personal themes that would become conceptual cornerstones of subsequent ALCEST albums.
Neige comments: "Souvenirs d'un autre monde came out ten years ago, in 2007. It's crazy to witness time flying by so fast. It seems like the album was released only yesterday, yet so many things happened in the life of Alcest during this period of time. My young age and my somewhat lack of experience at the time gave Souvenirs… a strong, genuine approach, along with a characteristic sound. It's a concept album that didn't have any other purpose than pure artistic ambition and didn't follow any pre-established genre. All of this gives it a really special place in my heart and is probably also why it's still one of the proudest moments of my musical career so far."
The album became known as one of the fundamental releases of the blackgaze/ post-black metal genre; a record that continues to influence countless other bands in its wake, and was selected by Pitchfork as one of its "50 Best Shoegaze Albums of All Time". Since the release, ALCEST have seen their star ascend, with four more studio albums (plus EPs and a split release), the most recent of which is the 2016 release, Kodama.
ALCEST will be touring Europe with Anathema this autumn, full dates are below.
ANATHEMA + ALCEST – EUROPEAN TOUR 2017
22.09. Glasgow (UK) – Garage
23.09. Belfast (UK) – Limelight
24.09. Dublin (Ireland) – Academy
26.09. Manchester (UK) – Ritz
27.09. Sheffield (UK) – Plug
28.09. Bristol (UK) – Marble Factory
29.09. Exeter (UK) – Phoenix
30.09. London (UK) – Shepherds Bush Empire
02.10. Reims (France) – La Cartonnerie
03.10. Rennes (France) – L' Etage
04.10. Paris (France) – Le Bataclan
05.10. Lille (France) – L' Aéronef
06.10. Tilburg (The Netherlands) – 013
07.10. Strasbourg (France) – La Laiterie
08.10. La Rochelle (France) – La Sirène
10.10. Bordeaux (France) – Rock School Barbey
11.10. Toulouse (France) – Le Metronum
12.10. Madrid (Spain) – La Riviera
13.10. Barcelona (Spain) – Apolo
14.10. Nimes (France) – Paloma
15.10. Lyon (France) – Le Radiant
16.10. Milan (Italy) – Alcatraz
18.10. Pratteln (Switzerland) – Z7
19.10. Stuttgart (Germany) – LKA Longhorn
20.10. Munich (Germany) – Backstage Werk
21.10. Vienna (Austria) – Simm City
22.10. Ljubljana (Slovenia) – Kino Šiška
23.10. Belgrade (Serbia) – Dom Omladine
24.10. Bucharest (Romania) – Arenele Romane
25.10. Sofia (Bulgaria) – Orpheus Studio
27.10. Budapest (Hungary) – Dürer Kert
28.10. Prague (Czech Republic) – Lucerna Music Bar
29.10. Frankfurt (Germany) – Batschkapp
31.10. Berlin (Germany) – Astra
01.11. Hamburg (Germany) – Uebel & Gefährlich
02.11. Copenhagen (Denmark) – Amager Bio
03.11. Malmö (Sweden) – Kulturbolaget
05.11. Oslo (Norway) – Rockefeller
06.11. Stockholm (Sweden) – Kägelbanan
08.11. Tampere (Finland) – Klubi
09.11. Helsinki (Finland) – The Circus
10.11. Tallinn (Estonia) – Rock Café
11.11. Riga (Latvia) – Melna Piektdiena
12.11. Warsaw (Poland) – Progresja
13.11. Gdansk (Poland) – Stary Manez
14.11. Poznan (Poland) – MTP2
15.11. Erfurt (Germany) – HSD
16.11. Cologne (Germany) – Live Music Hall
17.11. Antwerp (Belgium) – Trix
18.11. Luxembourg (Luxembourg) – Kulturfabrik