Revelados horários do Xxxapada na Tromba 2019
Foram revelados os horários da próxima edição do Xxxapada na Tromba, a realizar-se nos próximos dias 18 e 19 de Janeiro. Abaixo estão representados os mesmos. Relembramos apenas que os bilhetes diários estão agora disponíveis, podendo ser adquiridos através do endereço xxxapada.fest@gmail.com e têm o custo de 25€ em pré-venda. No dia o valor será de 30€.
Por sua vez, os bilhetes de 2 dias para o festival ainda se encontram disponíveis pelo valor de 40€ e podem ser comprados por correio electrónico ou na Clockwork Store (em Lisboa) e na Bunker Store (no Porto). No dia o valor será de 50€ e limitado ao stock existente. As pré-vendas terminam no dia 15 de Janeiro.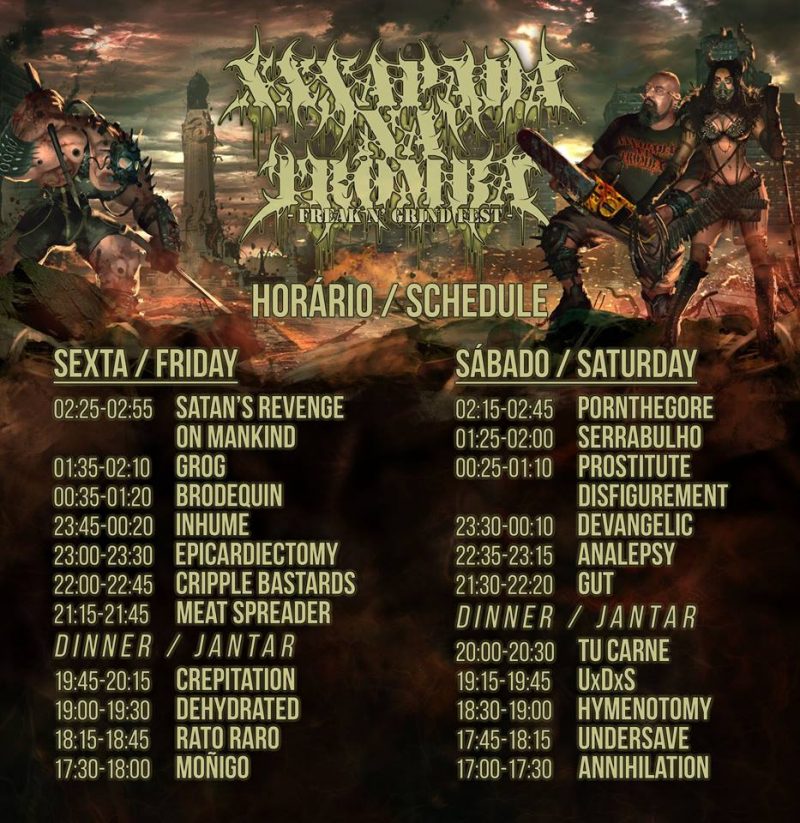 ---

Support World Of Metal
Become a Patron!
New WOM Android APP – Read All Our Issues for free!
World Of Metal Magazine – Out Now
Download It Here!