Revelados os horários do Morbid Fest!
A Amazing Events revelou os horários para o grande evento do próximo dia 12 de Maio, Morbid Fest, a decorrer no Lisboa Ao Vivo. Os mesmos estão abaixo neste concerto de proporções bíblicas com o apoio da World Of Metal.
Portas / Bilheteira – 18h00
Arcanus – 18h00
Sadist – 18:45
Atrocity – 19:35
Vital Remains – 20:40
I AM MORBID – 21:45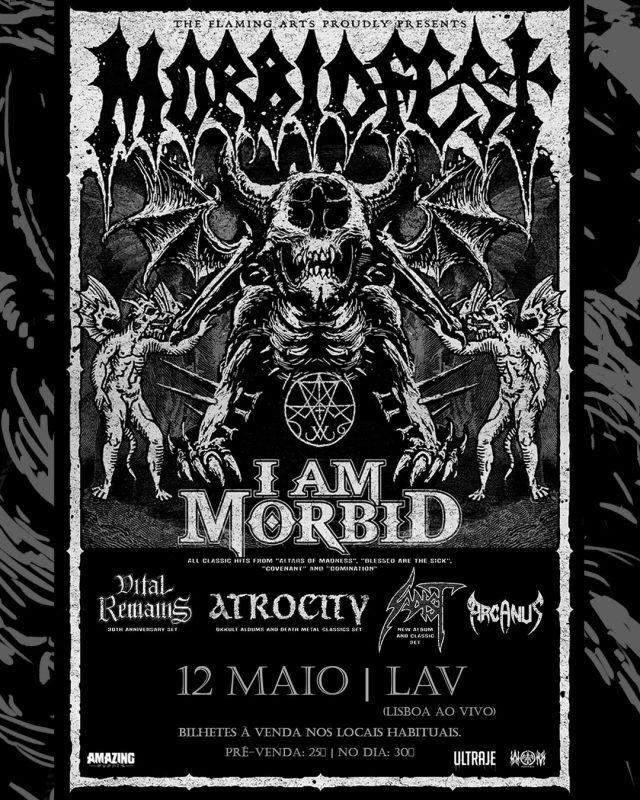 ---

Support World Of Metal
Become a Patron!
New WOM Android APP – Read All Our Issues for free!
World Of Metal Magazine – Out Now
Download It Here!