Science of Sleep: Official Video for "Condemned to Burn" Released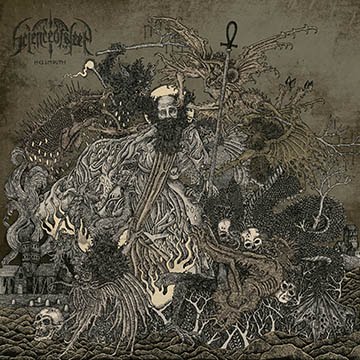 German Bruisers Science of Sleep have released the official video for "Condemned to Burn," a track from last year's Hellmouth album (Bastardized Recordings). Check out the video below
The video was filmed at the band's album release show and features extreme live action with some backstage hilarity. Produced by Maik Kleinert (Filmmaker & Photographer).
Hellmouth was released November 25 on Bastardized Recordings.
The new album combines elements of death metal, deathcore and not-so-subtle black and dark influences.The music features the band's trademark rapid-fire brutality and is full of blast-beats and heavy breakdowns. Lyrically and conceptually, the album address a variety of topics, reaching from the Hell mythology, fascism and the darkest parts of the human nature.
Hellmouth was recorded with Simon Hawemann (Sludge Studios, War From A Harlots Mouth) in Berlin and mixed by Christian Schwarz (Schwarzmusik). The mastering was done by Andy Marsh (Thy Art is Murder). The artwork is a collaboration of Robert Borbas (Grindesign) and "Sin Eater".