SHIBALBA (Acherontas) stream new song 'Aether Ananda Aiwass'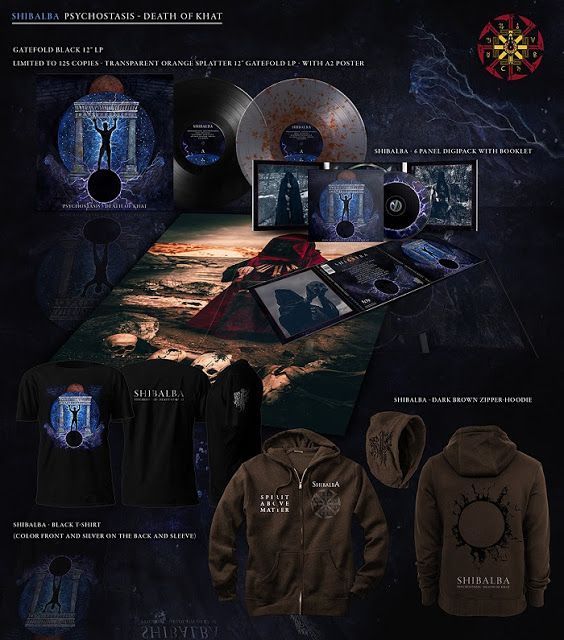 The secretive Greek/Swedish collective of SHIBALBA, has shared another new taste of their upcoming work of meditative dark art, featuring traces of ritual, ambient, trance and shamanic music. The song "Aether Ananda Aiwass" comes from the "Psychostasis – Death Of Khat" album, set to be released on April 30th via Agonia Records. Listen to the song here:
SHIBALBA is Acherontas V.Priest (Acherontas), Karl NE/Nachzehrer (Nåstrond) and Aldra-Al-Melekh. Their music is saturated with the mysticism of the East. It's richly detailed and multidimensional, while layered with chanting and broadly defined elements of traditional ritual and shamanic music. Apart from contemporary synths and guitar drones, the band makes use of bones and skulls as percussion instruments, Tibetan horns, Tibetan singing bowls, bone & horne trumpets, darbuka's (goblet drums) as well as ceremonial bells and gongs. The band's intention, in their own words, is to "guide the subconsious of the individual to dream beyond the skin of matter & to dream in ecstasy and exult".
"Psychostasis – Death Of Khat" was recorded by the band themselves in Greece and Sweden, in a manner in which sound vibrations have been registered in a form analogous to the way in which the human ear perceives sound. High standards were provided especially for the vinyl edition of the album.
The cover artwork was made by Karl NE.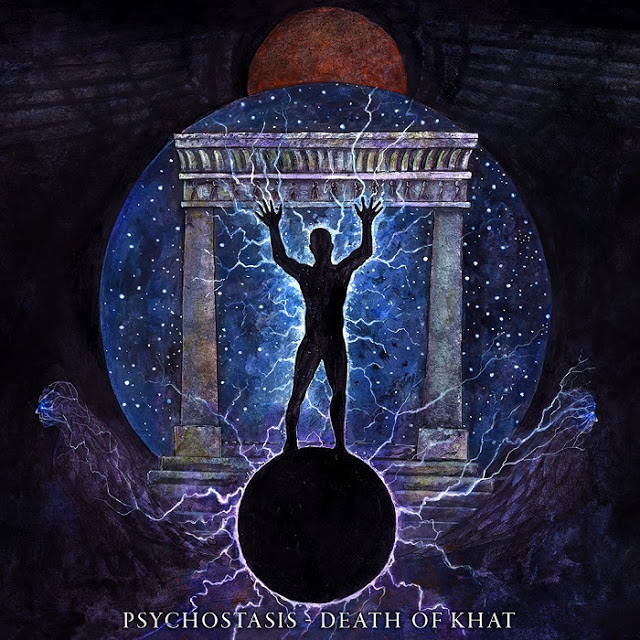 Tracklist:
1. Phychostasis-Death of Khat
2. Ihag Mthong
3. Kaoshikii Mahayana
4. Aether Ananda Aiwass
5. Naljorpa
6. Reanimation of Akh
7. Five Points of Desire
8. Orgasmic Inebriation
9. Opening the shadow box
10. Svarna Khecari Mudra
Support World Of Metal