Sifting take on Venezuelan President with 'Pledge of our Generation'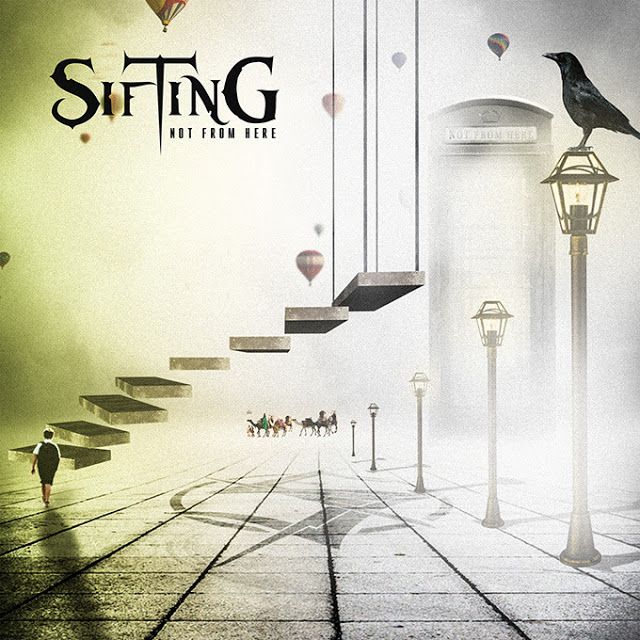 LOS ANGELES, CA – Innovative progressive metal outfit SIFTING have revealed the album art, track listing, and release date for their sophomore full-length album, Not from Here. The album was produced by Ryan Williams (Velvet Revolver, Rage Against the Machine), and Steve Evetts (Senses Fail, Suicide Silence). Not from Here contains ten brand new songs, and will be released worldwide on September 29, 2017 via Eclipse Records.
The band has also released a lyric video for the song 'Pledge of Our Generation' which may be watched below and also streamed via
Spotify
.
"I wrote Pledge of our Generation in memory of the countless people that have given their lives while fighting for freedom and democracy back in Venezuela, where I was born," states front-man Eduardo Gil. "All these people (most of them very young), have been killed by the very same establishment that should be protecting them. Instead, the police and military are being misused by the corrupt legacy of Chavez, currently led by President Nicolas Maduro. The Venezuelan people need the world to know, that wherever you are, you can raise your voice and make a difference. United through peaceful protest, artistic freedom, and free speech, we can make a stand against this tyrant regime. We can honor the struggle of those who are still on the streets of Venezuela, fighting for our country's freedom."
The album's track listing is as follows: 'Agents of Chaos', 'Alone', 'Blowing Fire', 'Not from Here', 'Blurry Paintings', 'Pledge of Our Generation', 'Nothing but Us', 'Things Change', 'Epsilon', and 'Gloom'.
Support World Of Metal