Skinflint stream "Rainbow Snakes" – official single from the album "Chief Of The Ghosts"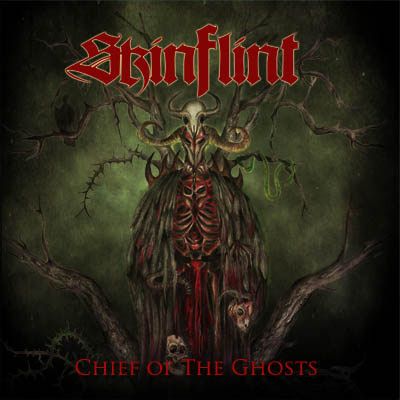 The second single of the Heavy Metal Band SKINFLINT from Botswana – "Chief Of The Ghosts" was released on Soundcloud and you can hear it below. The release date of the SKINFLINT album "Chief Of the Ghosts" on CD was July 7th, 2017.
SKINFLINT from Botswana, a country that is not well known for traditional Metal or Rock in general, already can be considered to one of the old guards on our label. Very rightly, albums like "Iklwa" (2010) and "Dipoko" (2012) are small classics nowadays in the underground. A perfect combination between traditional Heavy/Epic Metal and decent African folk music.
The trio around Giuseppe "Juice" Sbrana continues with their old tradition also on the fifth long player "Chief Of The Ghosts". Rough and simple, yet with much sensitivity for the decent exotic touch, there are nine new songs, again partly sung in their native language Setswana.