Tankard- release digital single and lyric video; pre-order available now!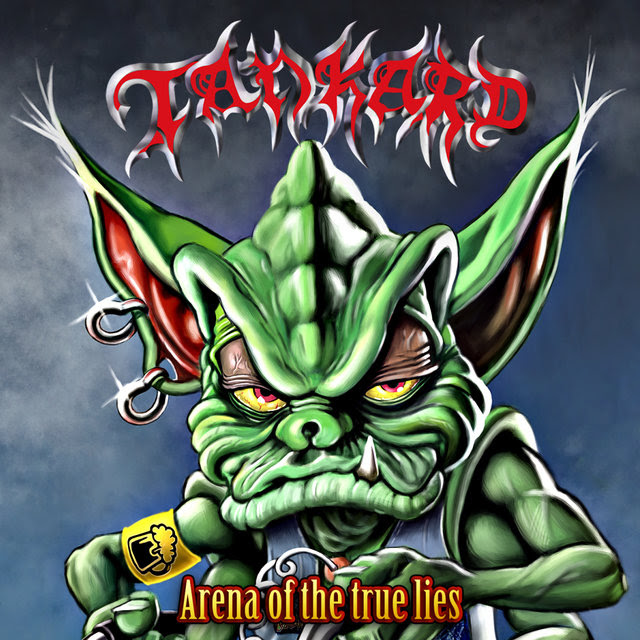 It is their jubilee year! 35 years of Tankard! And, of course, a suitable soundtrack cannot be neglected for the occasion. The band's 17th studio album entitled "One Foot In The Grave", will be released on June 2nd, 2017 via Nuclear Blast.
The band has released the first single titled 'Arena Of The True Lies' right in time for the pre-order start today. The song was premiered last Saturday on Rock Antenne and can be heard and watched in the form of a lyric video over on YouTube
Vocalist Gerre commented on the track:
"'Arena Of The True Lies' deals with all of those insane things occuring on in the Internet! People are getting blamed and offended, there are lots of fake news stories and with every one, a part of them stays in people's minds! Our own fake news story on April 1st was a good example of this! People have stopped talking to each other, and they mainly communicate via new media. These are strange times… By the way: TANKARD have existed as a fake band for over 35 years, but we're still doing well, aren't we?"
The tracklisting of the anniversary album reads as follows:
01. Pay To Pray
02. Arena Of The True Lies
03. Don't Bullshit Us!
04. One Foot In The Grave
05. Syrian Nightmare
06. Northern Crown (Lament Of The Undead King)
07. Lock 'Em Up!
08. The Evil That Men Display
09. Secret Order 1516
10. Sole Grinder
"One Foot In The Grave" was recorded at Gernhart Studio (Troisdorf, Germany) together with producer Martin Buchwalter (Destruction, Suidakra) in January 2017. The new artwork was brought to life by Patrick Strogulski, who is a student of Sebastian Krüger, the former Tankard cover artist. He also created the cover artworks for "A Girl Called Cerveza" and "R.I.B."
Support World Of Metal