Terror Empire reveal new song"You'll Never See Us Coming"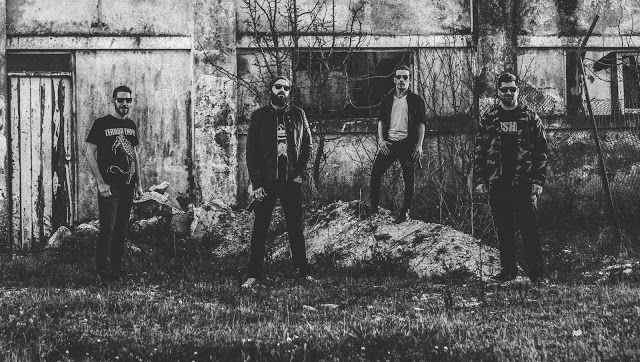 Portuguese thrashers Terror Empire have just unveiled a new song off the new album "Obscurity Rising". The song is called "You'll Never See Us Coming" and it's the album opener, right after the intro. It's the third song to be released, after "Burn the Flags" and "Times of War".
"The lyrics are about a massive rebellion, a full-on take over of something by total surprise", says the lyricist for the song, Rui Alexandre. "You see, when things become stagnant, people in control tend to think it will remain like that forever. But if you keep pushing the wrong buttons with those you try to control, you've got another thing coming. This song's about that. Picture a village burning, a permanent state of unrest, full-blown-chaos."
As for the song itself, the band says "it's one of the first songs we wrote for the record, apart from those from years ago we re-made. The inspiration is evident: Slayer and Exodus dominate the guitar riffs and the drums are just relentless".
Clocking under the 3 minutes and 20 seconds mark, "You'll Never See Us Coming" should be the opener for live gigs, and that includes
VOA Fest
, one of the biggest portuguese festivals, this Saturday.
The album was recorded, mixed and mastered and Golden Jack Studios by the band drummer
João Dourado
. "Obscurity Rising" will be released on the 23rd of September via Mosher Records, and the pre-orders through
www.mosherrecords.com
will include guitar pick, a band poster and a pin, so get yours today.
Track listing:
01. Obscurity Rising
02. You'll Never See Us Coming
03. Burn the Flags
04. Times of War
05. Meaning In Darkness
06. Holy Greed
07. Lust
08. Death Wish
09. Feast of the Wretched
10. Soldiers of Nothing
11. New Dictators
Support World Of Metal