Visions From The Pit – Ghost, Zombi @ Sala Tejo, Lisbon
Zombi – Sala Tejo – 15 de Abril 2017 (opening band for Ghost)
Zombi is an American synthwave duo from Pittsburgh, Pennsylvania, United States, consisting of Steve Moore on bass and synthesizers and Anthony Paterra on the drums. Indeed their sound, live, sometimes recalled me of Tron soundtrack, heavy on the looping multitracking synthesized sounds. Their darker music were almost hypnotic, but my all time favorites were the more lively and speedy ones. The lights and the sound were great. Loved the *komorebi* effect (diffraction of light through trees, but in this case, through filters) and I just wish they have communicated a bit more. Overall, I liked it.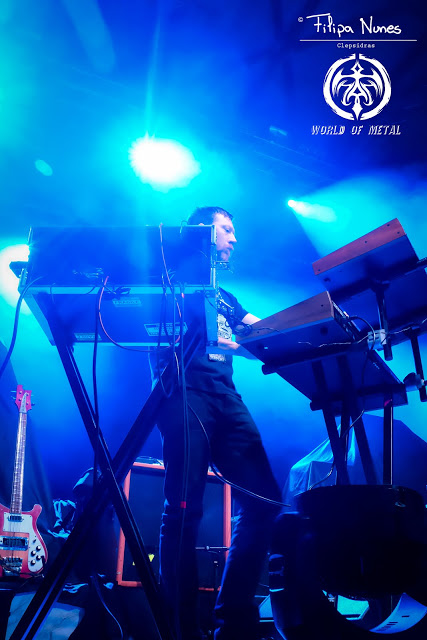 Ghost – Sala Tejo – 15 de Abril 2017
Ghost is a Swedish heavy metal band that was formed in Linköping in 2008. They are known by not revealing their identities, performing as Nameless Ghouls, under the leadership of Papa Emeritus (the III) and by their satanic theme music. I'm not a fan of the satanic theme. Never was, but for some reason, seeing and meeting Ghost live in their first concert in Portugal (2015), my heart warmed up to the Ghost sound. While the theme may bring you to mind some really heavy, nasty, growling sound, they are in the opposite end of the heavy metal spectrum: pure heavy metal, with a slight touch of doom metal. Some music sound like hard rock. And I loved it.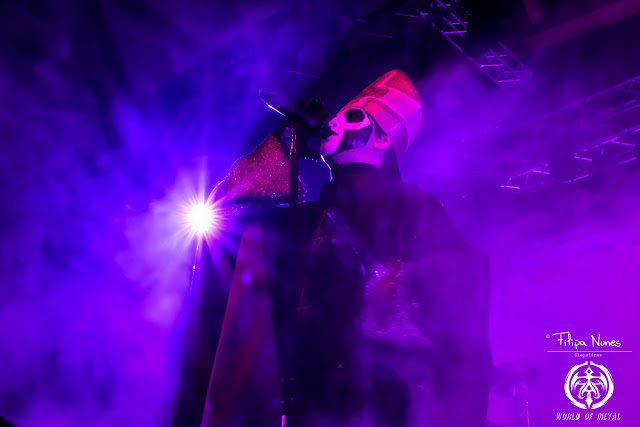 This concert wasn't different from the Paradise Garage in 2015. The same warm from the audience that loved and sang almost every song full-heartily. The power from stage from the Nameless Ghouls and Papa Emeritus was huge, giving the audience a real heavy metal show. But the sound was better, more space now in the Sala Tejo. I could sing, jump, headbang and enjoy the concert without being overcrowded. This time, I even knew the lyrics, which helps a lot in the sing-a-longs. I loved this ambience in the concert.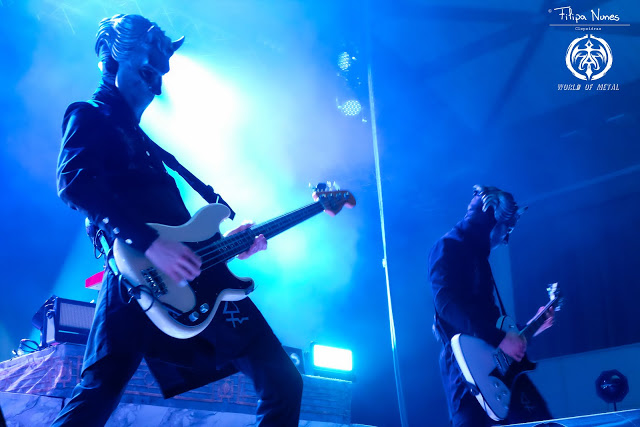 The lighting helped created the mood, but the incense was a bit too much for me, as a photographer in the front row. Yet, it created perfectly the mood necessary for Ghost band to shine on. One of the high moments was in Mummy dust, when the confetti jumped all around. And created such a nice entrance for "Ghuleh – Zombie Quee"n (one of the *romantic* moments of the evening.). Loved it, from start to finish!
In sum, I will *definitely*be seeing Ghost again.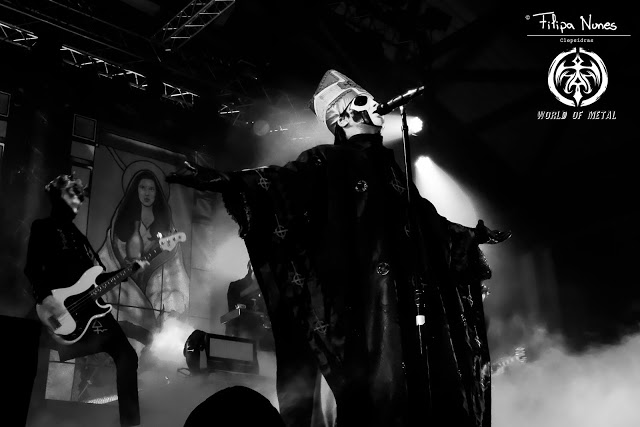 Text and photos by Filipa Nunes
Thanks to Prime Artists