WOM Features – Cynic / Erdve / Sonic Prophecy
Cynic release stunning new track
CYNIC have released a digital single titled "Humanoid". This song marks the first new music from the progressive pioneers since the Americans' 2014 full-length, 'Kindly Bent To Free Us'. "Humanoid" is now streaming below:
Frontman Paul Masvidal comments: "'Humanoid' is a portrait of contrasts, like those between struggle and stillness, or the immediate against the limitless. Our Stargate is planet Earth — consciousness, the transmitter. We, sentient creatures of light, are alive now — on a sphere, floating in a galaxy fixed amidst the infinite. It's quite miraculous to be aware of this, and it invokes a sense of urgency and empowerment that is unlike anything else."
"Humanoid" was recorded by Paul Masvidal and longtime CYNIC bassist Sean Malone. The song also and marks the debut of the band's new drummer, Matt Lynch, who brings a renewed sense of energy to CYNIC's rhythm section. For the mixing of "Humanoid", CYNIC partnered with renowned engineer Adam "Nolly" Getgood. Sean Malone comments: "Nolly's approach is equal parts expertise and intuition. Working with him was quick, clear, but most of all, musical."
The artwork for "Humanoid" features a detail from the painting "Ayahuasca Dream" by Robert Venosa, CYNIC's longtime collaborator and celebrated artist who sadly passed away in 2011.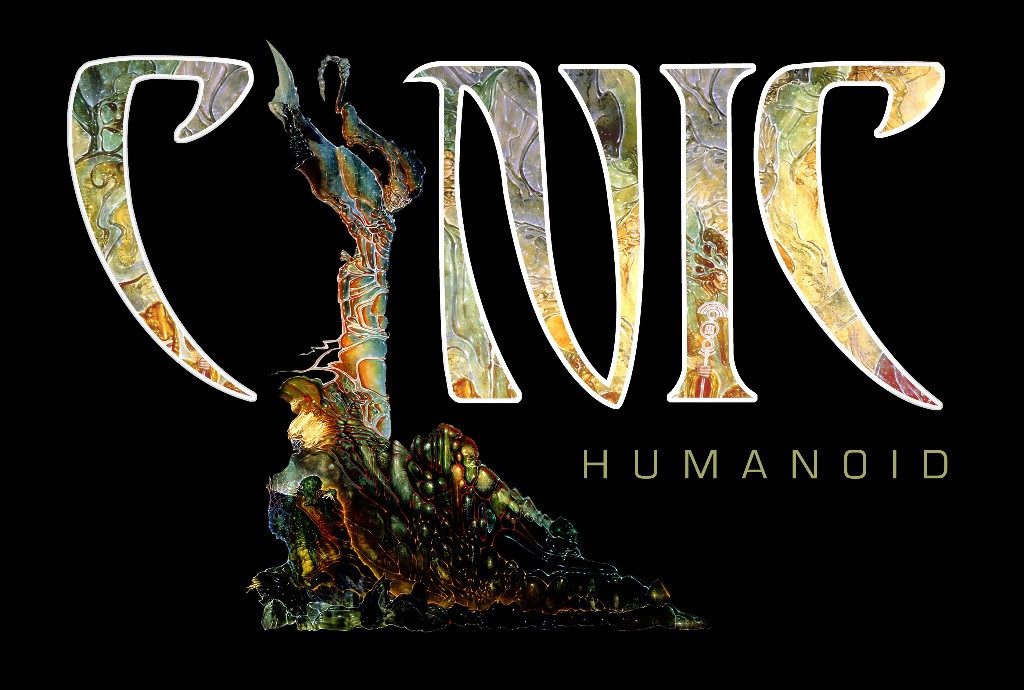 On further news, Sweden's award winning Strandberg* Guitars are announcing a new Paul Masvidal signature instrument today, the "Masvidalien Cosmo", which can be viewed at the picture below.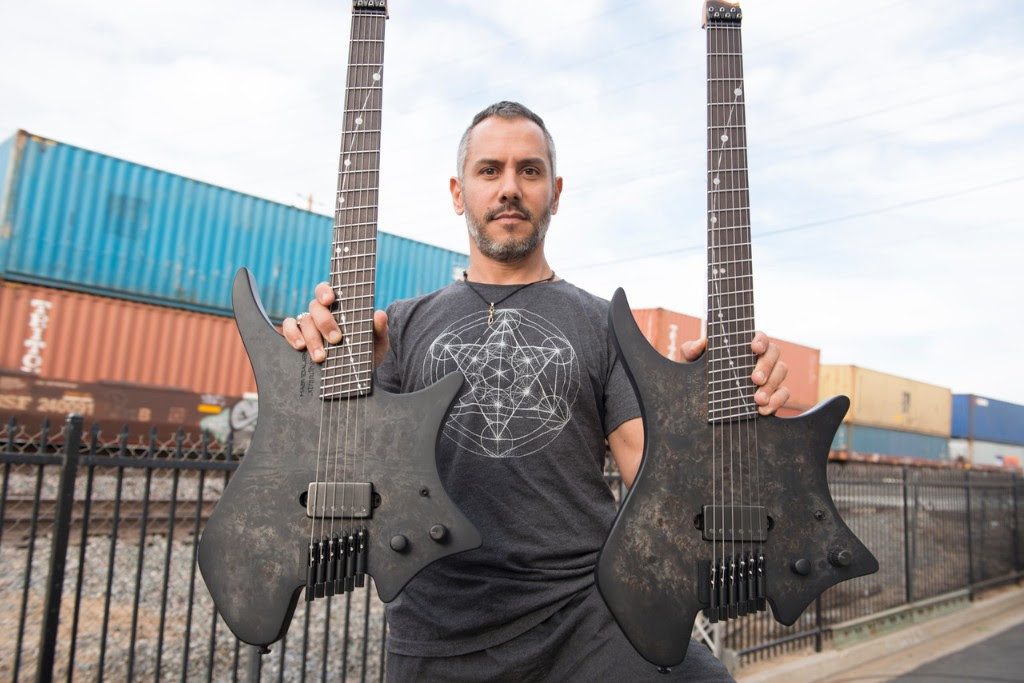 Paul Masvidal comments on the Strandberg Masvidalien Cosmo custom guitar: "Strandberg breaks new ground yet again. Kabir, the 15th century Indian mystic poet said 'Wherever you are is the entry point', and the Masvidalien Cosmo captures this spirit as a instrument.
When I first started conversations with Ola about the guitar, words such as 'effortless', 'ease', 'elegance', and 'versatility' came to mind. Not only was this captured with the instrument, but it was also taken further. The finished product managed to strike a rare alchemy, where everything from the way it sounds, feels, and appears fell seamlessly into place: the guitar both expresses and is itself an expression.
Strandberg is in a league of its own, holding the greatness of progressive design at its heart. Ola's work benefits the present by not being bound to it. It's truly an honor to be working with a visionary company like Strandberg."
Erdve release third new track from forthcoming album
ERDVE are premiering the third super-heavy song taken from their forthcoming debut full-length, 'Vaitojimas', which will hit the streets on February 9th of 2018. The Lithuanian experimental hardcore collective is now streaming "Atraja" below
ERDVE comment: "Our third digital single, 'Atraja' is the final piece of the album and translates directly as 'rumination'. This term denotes the process, in which mammals are able to regurgitate their food and chew it all over again- This song is referring to this concept as part of how suffering or inhumane events are perceived or understood in the flow of superficial information junkyard that the world has become today."
SONIC PROPHECY Streaming Album Title Track "Savage Gods"
American power metallers SONIC PROPHECY have revealed their third single and the title track "Savage Gods" off their upcoming third full length set to be unleashed via Rockshots Records on January 19, 2018.
The band comments:

"Savage Gods is an epic song about an epic battle raging among the mythical Gods for supreme power over the world. Musically it ranges from technical and chaotic to driving, powerful, and aggressive."
"Savage Gods" is now streaming below:
"Savage Gods" follows SONIC PROPHECY's 2015 sophomore release "Apocalyptic Promenade" (Maple Metal Records), an album that combined the melody and beauty of symphonic power metal while maintaining the crunch, drive and power of traditional metal plus their 2011 debut "A Divine Act of War", which had its music placed in the television series "Rock n' Lock", the video game "Volgarr the Viking" and movie Danny Trejo's "Vengeance".
The upcoming release lyrically covers many topics, from quests and medieval wars, to mechanized genocide, to the dangers associated with extremist ideologies. Broadening and stretching their musical palate, "Savage Gods"will give fans an adventurous listening experience.  It's an album that combines melodic hard rock, driving heavy metal, and chest pounding anthems in a way that is uniquely Sonic Prophecy.
"We think our fans will love this album! Savage Gods, as a record, basically combines all of the things I think people liked about our previous releases and then moves us forward into new areas musically and lyrically. For our fans, there will be no mistaking this is Sonic Prophecy, but we definitely cover some new exciting ground on this record. This is pure heavy metal with driving guitars, thundering drums, and some of what I feel is my best vocal work to date. With songs "Night Terror, "Unholy Blood" and the album title track, we've really laid down a brutal sonic backdrop, along with keeping the melody, which is important to our music." says vocalist Shane Provstgaard

"Savage Gods" is available for pre-order on Amazon and iTunes.
[quadsvi id=1]
Support World Of Metal
Become a Patron!
New WOM Android APP – Read All Our Issues for free!
World Of Metal Magazine – Out Now
Download It Here!