WOM Features – Drudkh / The Kompressor Experiment / Accu§er
Drudkh release first track and details of new album
Ukrainian black metal icons, DRUDKH are releasing the first stunning track of their forthcoming new album, 'Їм часто сниться капіж' (They Often See Dreams About The Spring), which will hit the stores on March 9th 2018. The opening song, "Nakryta Neba Burym Dakhom…", which is based on a poem by Ukrainian author Bohdan Ihor Antonych (1909–1937) is now streaming below:
Artwork and album details of 'Їм часто сниться капіж' (They Often See Dreams About The Spring) can be viewed below.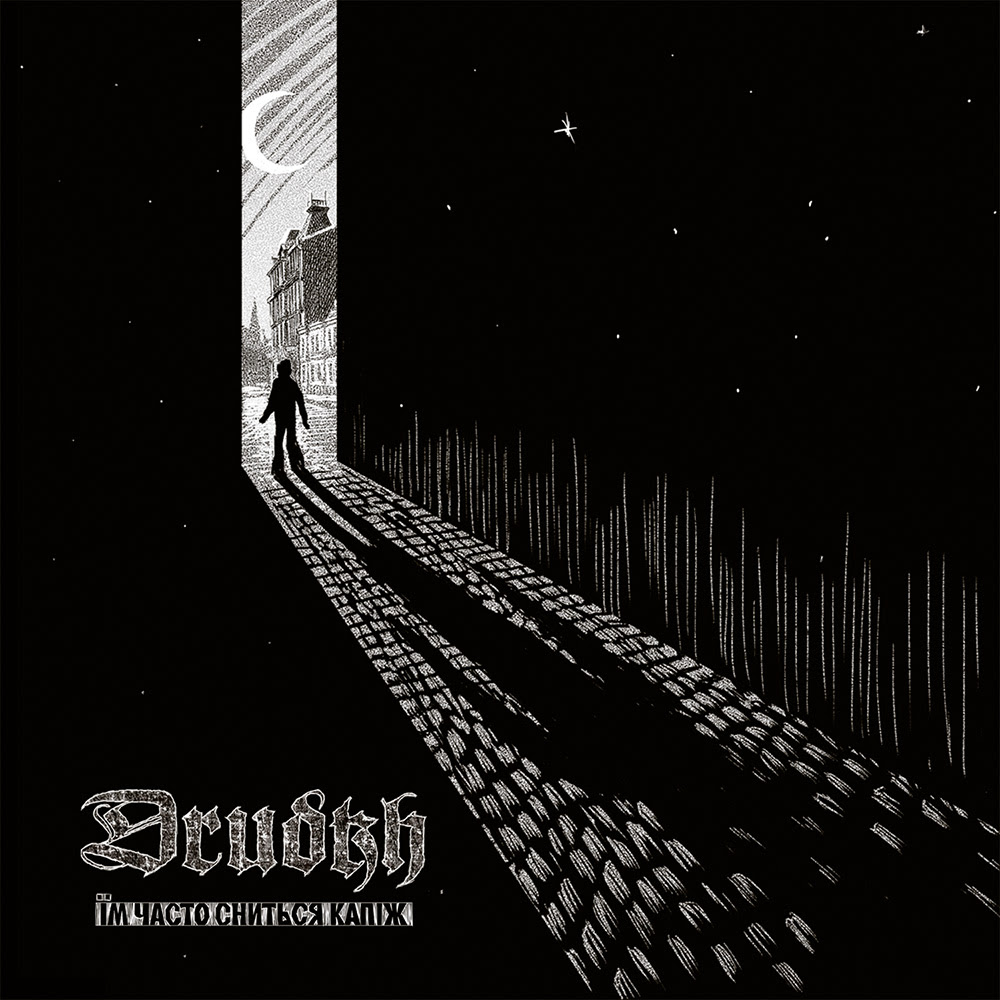 Track-list
1. Nakryta Neba Burym Dakhom… (9:53)
2. U Dakhiv Irzhavim Kolossyu… (8:43)
3. Vechirniy Smerk Okutuye Kimnaty… (9:29)
4. Za Zoreyu Scho Striloyu Syaye… (6:45)
5. Bilyavyi Den' Vtomyvsya I prytykh… (8:40)
Total: 43:30
The Kompressor Experiment unveiled live video of "Monolith II"
After a few months spent working hard on its next release, Swiss instrumental rock/progressive/metal quartet The Kompressor Experiment unveiled a first glance of this upcoming record with a live video rendition of the song "Monolith II", available right now below
The song will feature on '2001', a new score for the cult movie '2001 : A Space Odyssey' by Stanley Kubrick (1968) to be released for physical and digital later this year.
Accuser releases lyric video for second single 'Time for Silence'
German Thrash legends Accu§er will release their new album 'The Mastery' January 26th via Metal Blade Records
Comments Accu§er on the new album: "2017 has been quite busy for us, as we wanted to come back with a bang and to present you a more than decent follow up to 'The Forlorn Divide'. For us, 'The Mastery' is the essence of what Accu§er is all about. It definitely feels like the angry newborn child of 'Who dominates Who' and 'Repent'. We just hope all you thrashers out there are going to enjoy this record as much as we do!"
 Below you can check out the lyric video for "Time For Silence"

[quadsvi id=1]
Support World Of Metal
Become a Patron!
New WOM Android APP – Read All Our Issues for free!
World Of Metal Magazine – Out Now
Download It Here!