WOM Features – Heidra – "Dusk" Exclusive Premiere
Photo by Jannie Ravn Madsen
Today, Danish viking metallers Heidra release the official video of the song"Dusk", which we premiere exclusively on World Of Metal. "Dusk" was the first single from the upcoming album of Danish Viking/symphonic band, "To Hell Or Kingdom Come", to be released this Friday via Mighty Music.
It describes the rise of the antagonist of the story hero, as he gathers himself an army of disenchanted, downtrodden night-dwelling folk with a justified cause in revenge. The main riffs of the song are both brutally heavy and seriously rocking and the chorus ("Dusk is when we come alive!") would serve as a rallying cry to all metalheads everywhere.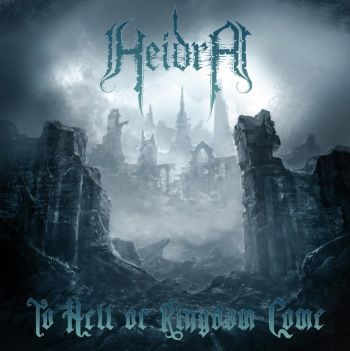 Heidra began working on their third studio album, "To Hell or Kingdom Come" in 2020, amidst the Covid-19 pandemics. The album completes their trilogy of story-driven concept albums, "The Dawn Trilogy" (backed up by "The Blackening Tide" of 2018 and "Awaiting Dawn" of 2014). It was produced by Marco Mastrobuono (of Hour Of Penance and Buffalo Grillz fame) and features Francesco Paoli (Fleshgod Apocalypse) as session drummer.
---
Support World Of Metal
Become a Patron!