WOM Features – Heidra – "To Hell Or Kingdom Come" Exclusive Video Premiere
About to release their new studio album "To Hell Or Kingdom Come", Danish Viking-inspired melodic death metal band Heidra release today the title track of the record. The lyric video of the digital single is available now and can be seen below, in another World Of Metal exclusive:
"To Hell Or Kingdom Come" will be Heidra's third full-length album and will be released on April 8th via Mighty Music. It completes "The Dawn Trilogy", started with the release of "Awaiting Dawn" in 2014 and continued in 2018 with the album "The Blackening Tide".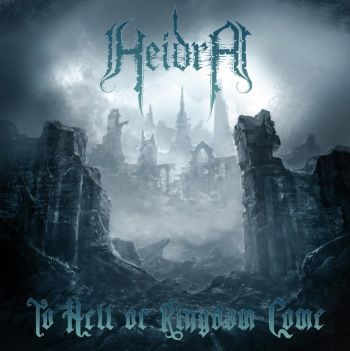 The new effort from the Copenhagen four-piece was produced by Marco Mastrobuono (Hour Of Penance's bassist) and features Francesco Paoli, of Fleshgod Apocalypse fames, as session drummer.
---
Support World Of Metal
Become a Patron!