WOM Features – Ruff Majik Announce Label Deal, New Album and Premieres Video for the 1st Single – Exclusive!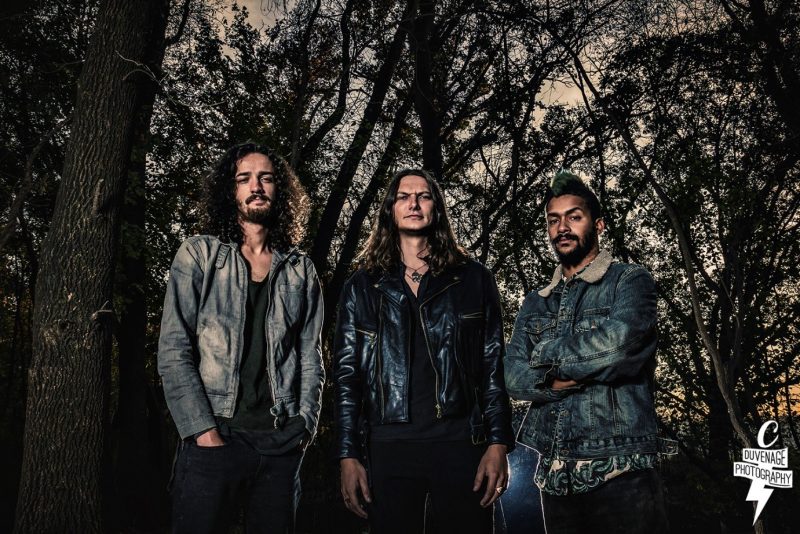 (Photographer Christelle Duvenage)
It's going to be a big year for South African Sludge n Rollers Ruff Majik! The band are very happy to announce their signing to Dutch Label Lay Bare Recordings for new album Tårn, set for release on the 3rd May 2019. Désirée Hanssen from Lay Bare Recordings is excited about the partnership, "YOU WANT MAGIC? WE'LL GIVE YOU MAJIK! Lay Bare Recordings is ecstatic to expand the LAY BARE FAMILY with the power trio RUFF MAJIK! And let us tell you, their music will excite all your senses! PURE, UNSTOPPABLE POWER!"
Guitarist and vocalist Johni Holiday adds, "Ruff Majik are extremely proud and excited to announce that we will be joining the Lay Bare family for the release of our new album, "Tårn"! Lay Bare have been putting out exciting high-quality records for the last few years and we're very happy to finally join in on the action!
To celebrate the signing and new album the band have released a video for Schizophrenic, the 1st single taken from the album. The video is a combination of Sabbath-styled green screen video (circa 1970, think Iron Man and Paranoid) and a loving interpretation and homage to the greatest black metal video ever made (yes, Call of the Wintermoon), with boat-loads of psychedelic colours.
Watch the video for Schizophrenic below:
Johni explains, "This video was inspired by our love for Immortal, classic black metal videos, and the psychedelic look and feel of the pioneers and current tastemakers in the stoner rock and doom metal scene."
The song itself is a fuzz drenched speed metal frenzy, ending in a riff of pure, bleak doom – stuffed full of lyrics about madness and paranoia. An ode to Venom as much as it is to Sabbath.
Schizophrenic is available on all digital platforms.
Find Ruff Majik on Deezer iTunes  Apple Music Bandcamp
---

Support World Of Metal
Become a Patron!
New WOM Android APP – Read All Our Issues for free!
World Of Metal Magazine – Out Now
Download It Here!