WOM Features – Ruff Majik Reveal Video For New Single "Who Keeps Score" – Exclusive Premiere
"Who Keeps Score" is the new single from South African stoner rock kings Ruff Majik, taken from their highly anticipated new album "The Devils Cattle" which is set for release on the 30th October 2020 via Mongrel Records. The track is also the first to feature new member, multi-instrumentalist, and producer Evert Snyman (Pollinator) on lead vocals.
The animated video is a collaborative effort between Lllewellyn Van Eeden and long-time illustrator of the band, Annemarie Buchner. The idea was to illustrate and animate an enticing storyline about a band of vampire hunters that bit off a little more than they could chew. It's got church burnings, zombies, high speed car chases, bad dancing – everything you'd want out of a B-movie, jam packed into 3'30". Below you can watch in a exclusive premiere for World Of Metal in Portugal:
 "Vampires are at large I tell you, Vampires! Yeah. No seriously, some people are just so god damn draining. The only way to beat them is to write a loud and fast song and jam it out with some friends."  Remarks songwriter, vocalist, and guitarist Johni Holiday.
BUY // STREAM Who Keeps Score: https://orcd.co/whokeepsscore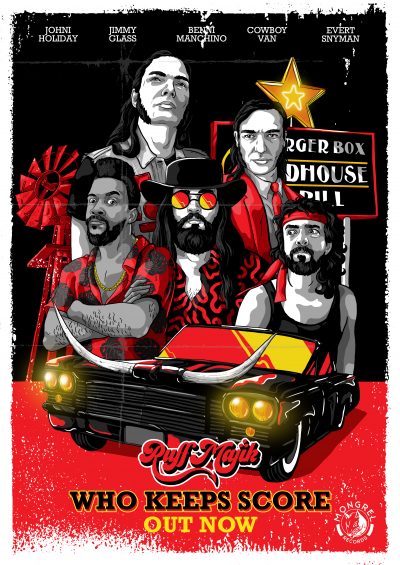 ---
Support World Of Metal
Become a Patron!