WOM Features – Silius / Voice Of Ruin / Jasta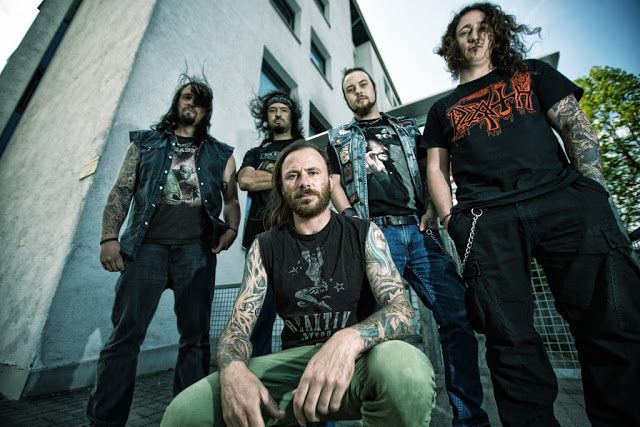 Austrian thrashers SILIUS are going to release their debut album "Hell Awakening" on September 1st via Massacre Records!
The band now presents the lyric video for the song "War Planet", which you can watch below:
Swiss melodic death metal group Voice Of Ruin have just shared the official video for "I Confess" off the band's third album "Purge And Purify", recently released via Tenacity Music.
Watch the video directed by Brice Hincker from C.H.S Prod now below
Hatebreed frontman Jamey Jasta is gearing up to kick off JASTA's "European Vacation" tour this Friday in Saarbrücken, Germany. Ahead of that, JASTA have just unleashed the video for the track The Same Flame, which was shot by Paul McGuire of Obscenery Films.
Of the video and tour, Jamey Jasta comments: "I'm really excited to launch the video for the JASTA track, The Same Flame, directed by my friend Paul McGuire. Those who listen to my podcast know I've been talking about doing a project completely DIY style with JASTA for months and this video, along with two others, are the outcome of that. In addition to a nine-song album that was partially fan funded! Not only did I get to work on every aspect of the recording, packaging and producing of the album, but I got to help direct and scout locations. Now we have a cool visual to go along with one of my favorite songs off the JASTA album.
"Since I released the album in the spring, JASTA had a successful tour with Anthrax and Killswitch Engage. After that I got busy touring on Warped with Hatebreed, but I was able to shoot three JASTA videos in three days on a short break. Now I get to hit the road with JASTA in Europe for a short tour and then I'll be back doing a home-state show on 7 October with JASTA before Hatebreed hits the road again."
Support World Of Metal