WOM Features – Trold "Sensommerbålet" Vídeo Oficial Estreia Exclusiva
Sob o conceito de trolls das florestas dinamarqueses, os Trold – que contam nas suas fileiras com elementos de bandas como os Dawn Of Demise, Sylvatica, Prevail e Kurgan – editam hoje o tema "Sensommerbålet" como single digital de avanço do seu álbum de estreia.
Estilisticamente, a música move-se no universo folk metal nórdico, não muito distante dos estilos de Finntroll, Trollfest e dos compatriotas Svartsot. O vídeo oficial, que pode ser visto abaixo em exclusivo em Portugal através desta estreia aqui na World Of Metal, tem como linha condutora o tema da música, que é uma história de amor sobre uma bela mulher que cativa tanto um homem como um troll.
"Ambos a querem, mas quem ficará com ela?", a banda questiona maliciosamente. A história tem lugar numa noite de Verão na floresta, à volta do brilho de uma fogueira e, na música, o folk metal dos Trold choca de frente com o heavy rock, contando com a presença especial do vocalista convidado René Pedersen, dos Mercenary.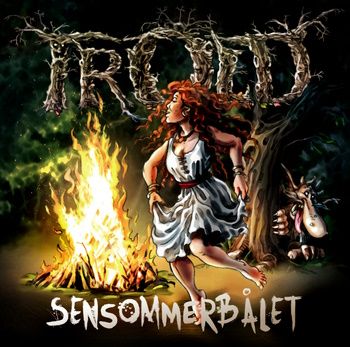 O álbum de estreia do quinteto, pleno de gigantes, deuses, animais da floresta e criaturas marinhas, está previsto para este ano, via Mighty Music.
Facebook // Instagram // Spotify // Apple Music // Youtube
---
Support World Of Metal
Become a Patron!