WOM Features – Virvum / Genus Ordinis Dei / Tyler Bryant & The Shakedown
Virvum re-issue debut album and release bass play-through
Recent Season of Mist signing, VIRVUM will re-issue their debut album, 'Illuminance' via the label on November 24th.
The Swiss tech death shooting stars are furthermore releasing a bass play-through video, while on their massive tour in the USA.
Their clip featuring the track "Tentacles of the Sun" is available below
Artwork, track-list and info on 'Illuminance' and VIRVUM can be viewed below.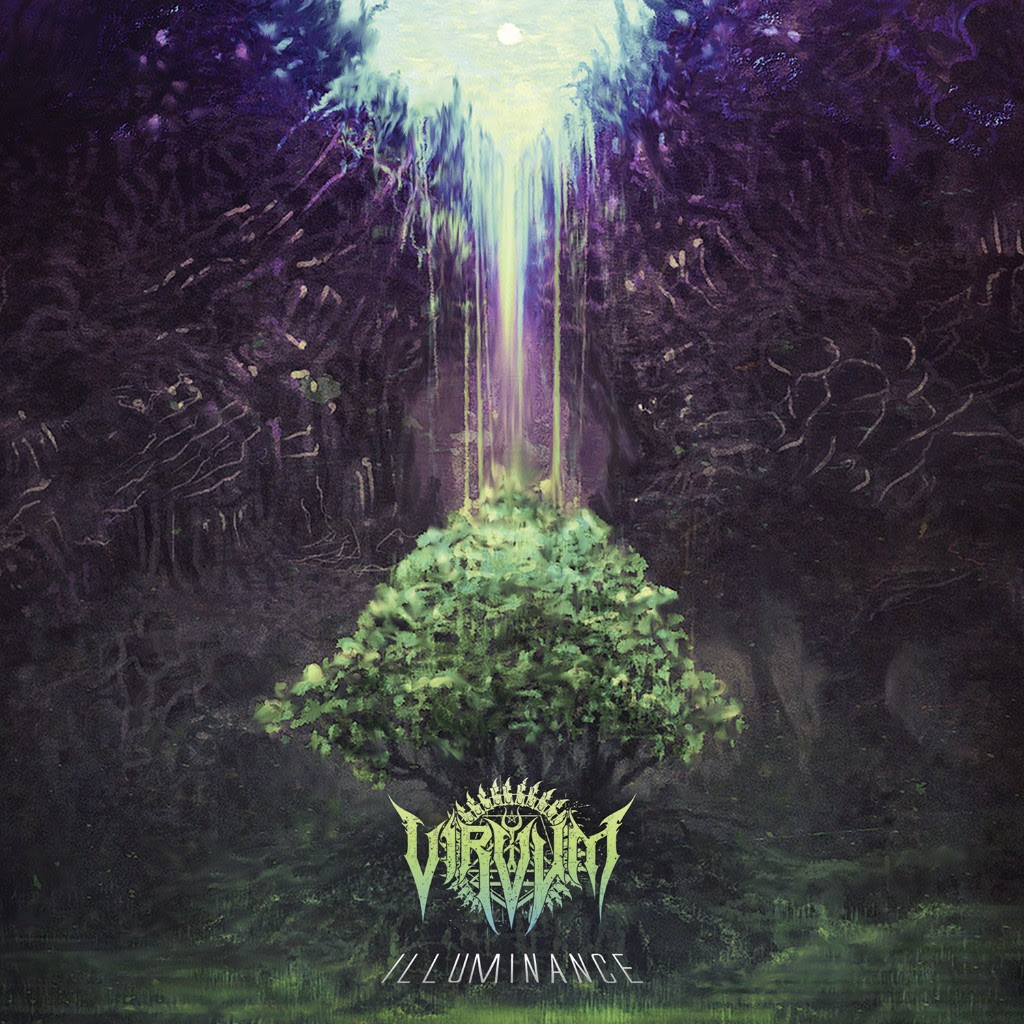 Track-list
1. The Cypher Supreme (
2:36
)
2. Earthwork (
4:31
)
3. Illuminance (
9:00
)
4. Ad Rigorem (
4:32
)
5. Tentacles Of The Sun (
4:55
)
6. Elemental Shift (
2:41
)
7. I: A New Journey Awaits (
1:43
)
8. II: A Final Warming Shine: Ascension And Trespassing (
10:28
)
Total playing time: 40:26
Genus Ordinis Dei Release New Single & Video for 'Halls of Human Delights'
Symphonic death metal quartet Genus Ordinis Dei have released a new single and music video for the song 'Halls of Human Delights'. The impressive music video was directed by Steve Saints, and filmed on location at Villa Cavour in Trino, Italy. Watch it now at this location.

'Halls of Human Delights' is the first single taken from their upcoming second full-length album entitled Great Olden Dynasty which will see a global release on November 24, 2017 via Eclipse Records. The album features ten pummeling tracks of symphonic death-metal mastery, including Cristina Scabbia (Lacuna Coil) on guest vocals for the song 'Salem'. The album was produced, mixed, and mastered by Simone Mularoni (Luca Turilli's Rhapsody, DGM) at Domination Studio.

"The song is about God's creation of sin, and the fact that sins have been made to seem delicious when committed" states vocalist Nick K. "As more people commit sins, more souls are sent to the prison that God created for them until they are redeemed. We decided to represent the theme of the song in a luxurious but decadent hall as a metaphor to the joy of committing sin, but also to imply the feeling of emptiness when one's sins are redeemed." Guitarist Tommy Mastermind continues, "We decided to revisit this abandoned location we used for a previous photo shoot because it was perfect. We didn't expect any problems, however when we arrived, there were dozens of people shooting an actual movie! The movie production troupe was using our hall as their control room, and just outside they were shooting some horror scenes. We were desperate because that was the only day for us to shoot before departing on tour with Lacuna Coil. Luckily some people on the production crew had heard of the band before, and were sympathetic to our dilemma. They moved their gear to the far side of the room and we literally shot the video while they were shooting their movie! It was a difficult but memorable experience!"
TYLER BRYANT & THE SHAKEDOWN release first single from new album
The inaugural signing to the newly-launched Snakefarm label, Nashville-based four-piece Tyler Bryant & The Shakedown have spent the past few months self-producing their new studio album and touring the world with some of rock's most legendary names – the likes of Guns N' Roses, AC/DC, Deep Purple, Def Leppard and The Who.
Now, the eponymous album is set for a November 3 release with new single 'Heartland' leading the way.
This track introduces TBSD with a one-two punch of gritty guitars and soulful vocals before slipping into a hypnotic bridge punctuated by airy clean guitars. Tyler croons, 'There's a slow beat in the heartland, going down in the quicksand, stack 'em up and watch the cards fall, if it happens to one, then it happens to all.'
"That's my way of saying everybody needs to stop taking sides," sighs Texan-born Tyler. "It's a mess out there. When one person falls, the rest of us do, too. I'm commenting on what's going on in the world."