WOM Interviews – Carrion Mother
Carrion Mother's "Nothing Remains" was our album of the month for January (check it out here our top 20) and anyone who listens to it will be mesmerized like we were/are. We had to get to them a have a little chat about the awesome new album, humanity and its decay but also to do a proper presentation to our World Of Metal. So here it is, in all its gloom and doom splendour, Carrion Mother!
Fernando Ferreira
Hello guys and welcome to our World Of Metal. Finally we've got to talk to you, something I've wanted to do since I've been blown away with "Nothing Remains". And from what I gather, I'm not the only one. What's the feedback you've been getting from the album?
Hey, thanks for having us. The feedback that we got so far was amazing. So the people that actually get to hear it seem to really enjoy.
"Nothing Remains" took six years to be released. Was it perfected to the point that you saw it was perfect or did the line up change had any impact on the writing of the album?
The line-up change delayed the release a bit because we had to deal with the sad situation of Fabian B. (first Bassplayer) leaving. The album was written and recorded in 2015, before Fabian E. (second Fabian, second Bassplayer) joined the band. We canceled a label-deal, which led to another delay of the release and now, after another year of preparation, we are really happy being allowed to work with Matteo and Ordo MCM.
Still about the line-up change, did Fabian E. brought any ideas for the album?
As mentioned above, it was already recorded when he joined. But since he joined and during the long period of preparing the release of Nothing Remains, we wrote about 6-7 crushing new songs. So the next album shouldn't take 6 years – at least we hope so. Not every song will make it to the next one though, a few of them are in the trash and one day we will pull them out again.
What were the prime objectives for this album? What do you wanted to achieve with "Nothing Remains"?
Coming from the last album, we still wanted 4 original and unique pieces of music, which i think we achieved. But the songs themselves shouldn't be as diverse as the songs on the first album, where the range of feelings transported to the listener were broader. Nothing Remains should sound crushing, raw and dark, in contrast to the warmth of our first album. We may have lost our optimism, seeing mankind keeping on digging its own grave and destroying all and everything until nothing remains. Also we grew on a personal and musical level.
The album was released by Ordo MCM. How did you get to them? Will it be connection that will last for the next album?
When we cancelled the record deal with the other label, we reached out to more labels and Matteo was one of the labels that saw potential in our music. As soon as we started communicating with him, we knew he was the right man for the job. It feels so smooth and he's really professional. We didn't talk about the next album yet.
I know that you had a great release show on January but we don't have any more info for more shows? Will you go on tour with "Nothing Remains"? And if so, will you focus more on it or will you go back to the debut album?
Since Raffael, one of our dear guitarists, is enjoying the hot climate of australia for 6 months (for science) we were not able to pre-book a release tour. The release date and his absence unluckily fell together… We all have our real-life duties (studying, full time work, family) – trying to stay alive in our capitalist society – so things like that happen. We are having a substitute guitarist (shout-out to Andi, you're awesome!) and are trying to book more shows going into spring and summer.Regarding the songs we play live, for the most part we play three songs of Nothing Remains as well as an unreleased song we really love to play so we can't hold it back.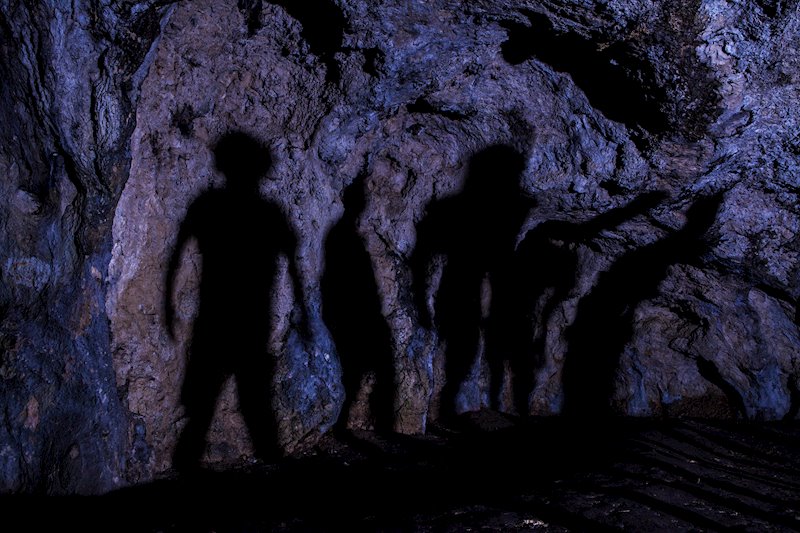 Knowing that the album is comprised of long songs, in a live situation, do you let them breathe and take their own way or you don't stray much of what it's shown in the record?
Our mindset during recording was to capture the songs live, adding very few overdubs (only solos and vocals). So on the album you really hear how we played the songs in our rehearsal room in the year 2015. In the 4 years after the recording, some of us didn't add or change much playing the songs. Some of us are experimenting a bit and are optimizing equipment, changing a few details. Overall you can expect crushing guitar and bass sound (some people say, our live-sound is a lot more brutal than the album sound, maybe related to equipment-upgrades) as well as a unique, powerful and extroverted frontman.
It's still early to ask you this but I'm curious… do you have any ideas where you can go next creatively? Hope it doesn't take seven years to be out…
Our path leads us to a more simple approach to writing music, we don't want to put every and all ideas into one song anymore. That doesn't mean our new songs will be shorter…
Your music isn't accessible to the common listener, even in the heavy music realm. It demands time to let it grow, to feel it on it's whole. Don't you think that nowadays music is getting more accessible and losing depth? Not only in heavy music but music in general.
We feel that there is a tendency of people wanting to hear music with a positive, dreamy vibe, trying to ignore the fact that the world as we know it is about to collapse, if we don't do anything against it. Feels a bit like a surrendering. Also the styles from the past are being heated up again, resembling mankind being trapped in a hamster wheel. Some of that stuff is really cool, but if you have to choose, you choose the original from the 70s or 80s. Regarding our music, the songs are long and the music is not easy to pick up. But we enjoy doing it the way we do. And we do so even though not many people acknowledge and listen to our music. That's not a problem for us because that's the way we're expressing ourselves – and we're living the music each and every week in the rehearsal room. If other people enjoy our music as well, that's a real thing though and we feel honored for every review, every purchase and every single listen the album gets. But what counts most for is us being in this relatively small room, filled with guitars, amplifiers and cabinets.
[bandcamp width=350 height=470 album=710978703 size=large bgcol=ffffff linkcol=0687f5 tracklist=false]
Facebook – https://www.facebook.com/CarrionMother/
---

Support World Of Metal
Become a Patron!
New WOM Android APP – Read All Our Issues for free!
World Of Metal Magazine – Out Now
Download It Here!