WOM Report Attick Demons @ Hail Rock Club, Queluz – 08.03.19
Um dia de celebração especial para os Attick Demons e para os seus fãs. A banda de heavy metal lusitano iniciou no Hail Rock Club, de Queluz um formato acústico para celebrar a sua música com os seus fãs. O espaço intimista é bem agradável e foi o ideal para a sonoridade sem distorção que a banda ia apresentar. O Hail Rock encheu, com as atenções a concentrar-se no heavy metal dos Attick Demons – com ou sem distorção, é sempre heavy metal.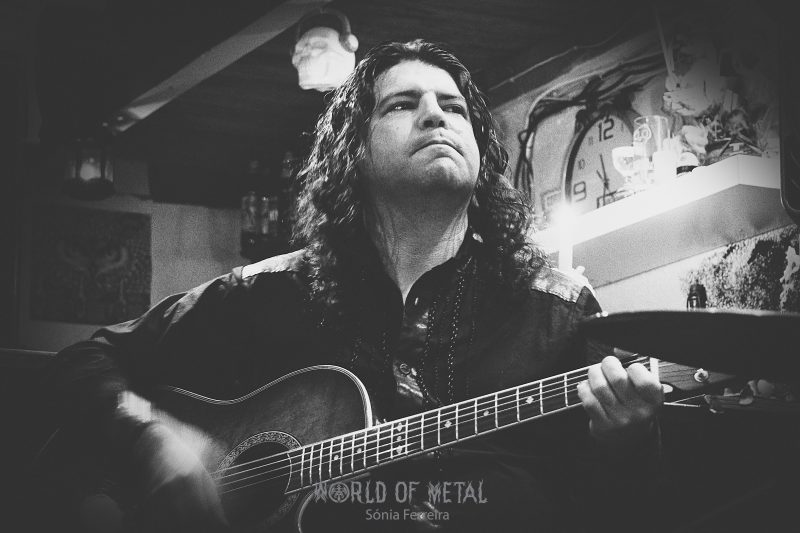 Foram sete temas que a banda trabalhou em arranjos diferentes e que deram uma nova vida a temas como "City Of Golden Gates" – com solos arrepiantes por parte de Nuno Martins e Luís Figueira – "The Flame Of Ethernal Knowledge" e "Desert Rose". Claro que também não poderiam faltar os temas que baptizaram as duas cervejas da banda, que estão disponíveis no Hail Rock Club: "Ghost" e "Dark Angel".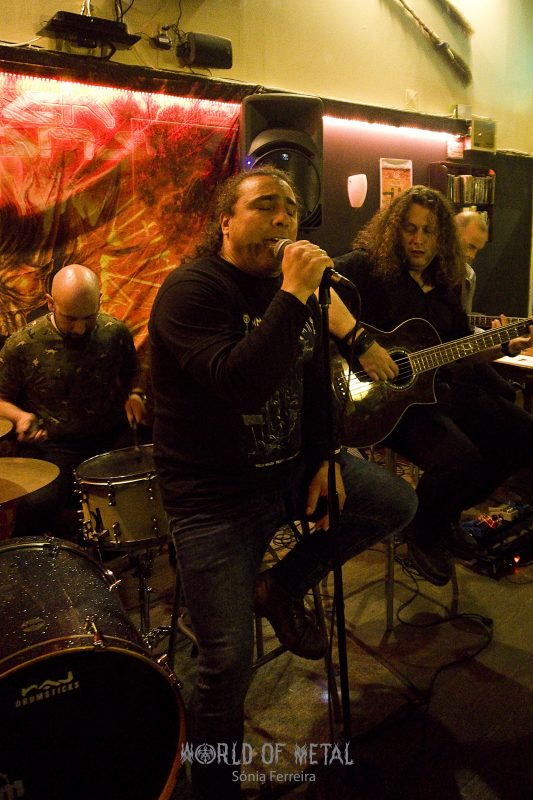 Para o final ficaram reservadas duas surpresas. "Tears Of The Dragon" (original do álbum de Bruce Dickinson, "Balls To Picasso), que foi cantada em uníssono pelo público e a "Thank You" que Artur Almeida explicou que se trata de um tema que foi apenas lançado na edição japonesa do "Let's Raise Hell" e que dedicou aos fãs que continuam a acompanhar a banda. Foi um final cheio de emoção (com um dos fãs a não resistir e a abraçar constantemente Artur Almeida e Luís Figueira). e o ponto final para uma actuação que será repetida (o formato pelo menos) a 29 de Março, no Quiet Riot Bar em Almada. Uma noite especial que apenas o heavy metal pode proporcionar aos seus fãs, através de uma das suas melhores bandas.
Texto por Fernando Ferreira
Fotos por Sónia Ferreira
Agradecimentos Hail Rock Club & AttickDemons
---

Support World Of Metal
Become a Patron!
New WOM Android APP – Read All Our Issues for free!
World Of Metal Magazine – Out Now
Download It Here!