WOM Streams – Uburen – "When The River Breaks"
World Of Metal joined Uburen to spread the word about their newest single, "When The River Breaks" that you can listen below through the lyric video:
According to the band, this song is about "Evoking our nordic ancestors, creating an imagery of nature and horrid truths. Of knowledge passed down by the fathers of our fathers and trying to understand what it is that we've been given as our own solemn fates are woven by the Norns. Knowing the past, living in the present and to pass our thoughts onto that which is yet to come. The new song mixes the harsh black metal of our roots with our personal interpretation of viking metal. Brought together in an endless stream where thoughts and music have melted together and become one indescribable piece."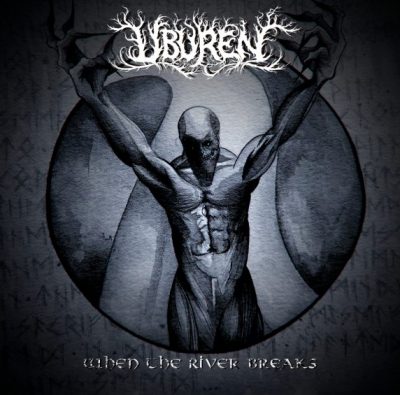 Uburen was created in 2010 by Ask, Bior, Thord (ex-drummer) and Ravn (ex-lead guitar) as the members split ways with former projects to focus on a serious black metal act. With a mutual ideology of resurfacing the viking folklore with a serious sound and focus on the darker and melancholic parts. The music is ferocious and harsh, but is full of underlying melodies that adds a real majestic and monumental feel. With a wide variety of vocals from shrieks and growls to spoken words and clean shouting. Uburen went on to win Best Underground Metal act in Norway the year after its birth via the Bloodstock contest. Uburen has always focused on being a live-band over being a studio band, headlining tours all over the world in countries such as Mexico, England, Germany and Russia. They have shared the stage with some of the biggest names in extreme metal like Enslaved, Einherjer and Harakiri For the Sky. Rigthfully being called one of the best underground live acts in the black metal scene and a force to be reckoned with. Wrage Steinarson joined Uburen in late 2019 after the band decided to part ways with long time drummer Thord Olavson. The recording of the new Uburen album is well underway with the new line up and several tours, festivals and shows are being set up for the foreseeable future, with more to come.
---
Support World Of Metal
Become a Patron!