WOM Supports – A Constant Storm "Lava Empire" T-shirts – Exclusivo!
Como anunciámos ontem, o projecto de Daniel Laureano dos Moonshade, A Constant Storm, vai lançar o seu segundo álbum, "Lava Empire" dia 12 de Junho. As pré-encomendas já abriram e estão disponíveis tanto no Bandcamp como no Bigcartel.
Agora chegou a vez de anunciar que também estarão disponíveis as t-shirts alusivas a "Lava Empire", num esforço conjunto entre a World Of Metal e A Constant Storm. Com arte de Cervi Tattoo & Illustration e impressão da BBBlast as t-shirts, que estarão à venda nos links acima indicados assim como também na nossa loja do Facebook, estando disponíveis em três opções de compra, abaixo representadas: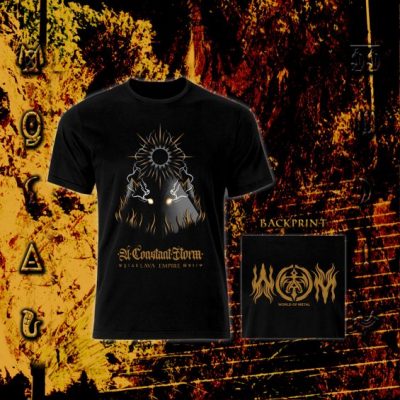 T-Shirt – 15€ (pré-encomenda a 13€)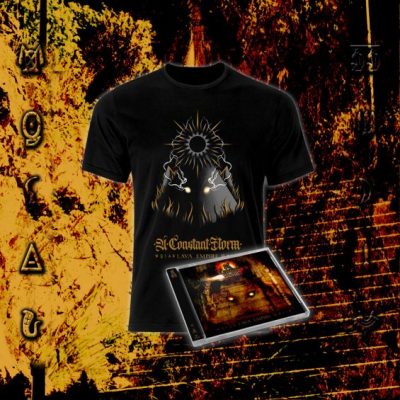 Pack T-Shirt + CD Jewelcase – 20€ (pré-encomenda a 18€)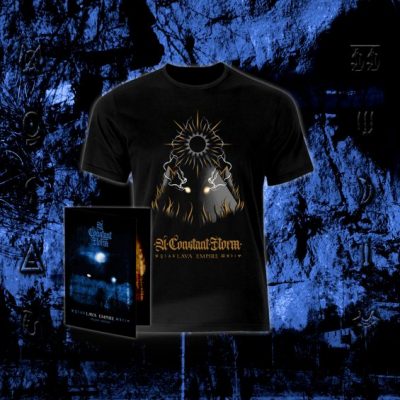 Pack Tshirt + Digipak – 25€ (pré-encomenda a 23€)
Também estará à venda após o lançamento na Piranha – Loja de Música e Bunker Store com outros locais de venda a serem vendidos em breve. Relembramos que todas as encomendas feitas antes de 12 de Junho serão feitas em regime de pré-encomenda (e beneficiando do desconto) e que as mesmas só serão expedidas a partir de 15 de Julho.
---
Support World Of Metal
Become a Patron!