WOM Supports – 30/03/19 – Silveira Rock Fest VI – Undersave, Dogma, Redemptus, Ravensire, Wanderer – CDR "Os Silveirenses", Famões
30/03/19 – Silveira Rock Fest VI – Undersave, Dogma, Redemptus, Ravensire, Wanderer – CDR "Os Silveirenses", Famões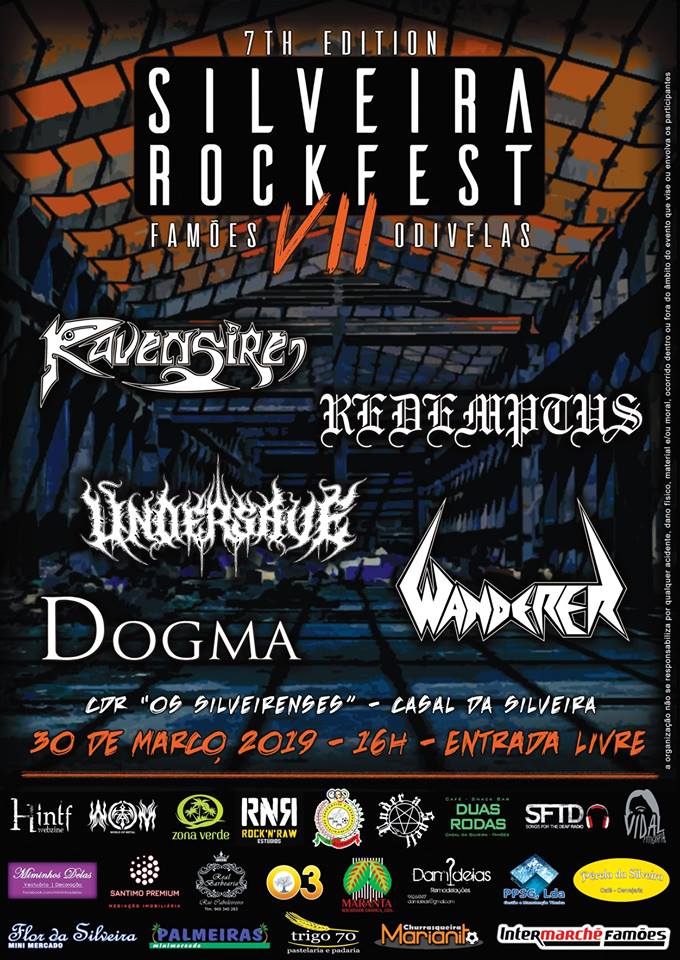 Silveira Rock Fest VII
Sábado, 30 de Março de 2019
CDR "Os Silveirenses " – Casal da Silveira / Famões – Odivelas
ENTRADA LIVRE!
---

Support World Of Metal
Become a Patron!
New WOM Android APP – Read All Our Issues for free!
World Of Metal Magazine – Out Now
Download It Here!