06.06.21 – Morte Incandescente, Grievance – Side B Rocks, Alenquer
O vigésimo aniversário dos Morte Incandescente será comemorado no Side B Rocks, em Alenquer. A ocasião também será assinalada pela apresentação do álbum "Nos Olhos Da Coruja" dos Grievance. O evento, já esgotado, conta com o apoio da World Of Metal.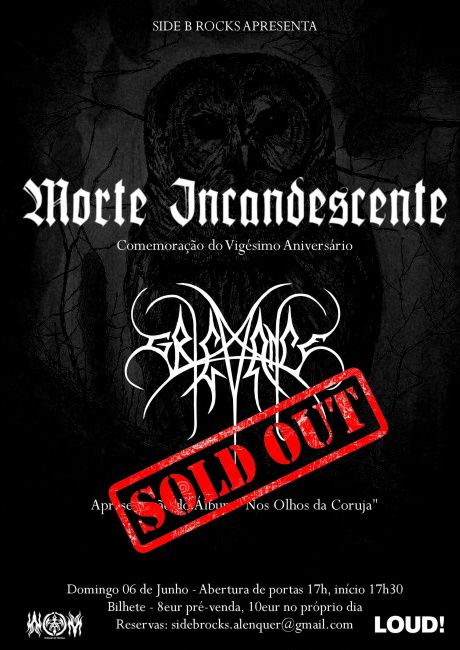 ---
Support World Of Metal
Become a Patron!