14.11.21 – Devil In Me, Neighborz, Fear The Lord, Dead End – RCA Club, Lisboa
Os Devil in Me regressam aos palcos com 3 datas em Portugal que precedem a edição do novo trabalho discográfico da banda, que sai em Janeiro 2022 através da alemã Dead Serious Records, e a digressão na Europa e Reino Unido com os Comeback Kid e Be Well.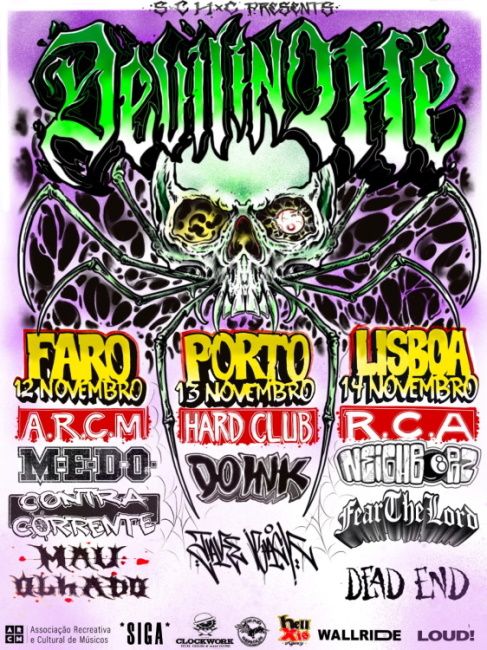 Estas datas acontecem já nos dias 12, 13 e 14 de Novembro na Associação de Músicos em Faro, no Hard Club no Porto e no RCA Club em Lisboa.
Em cada uma destas datas haverá ilustres bandas convidadas para partilhar o palco entre os quais Medo, Doink, Neighborz, Take Back, Contra Corrente, Fear the Lord, entre outros
---
Support World Of Metal
Become a Patron!