20.04.23 – Aftervoid – Lançamento do álbum "Infamy" – G Point Coffee Bar, Covilhã
A festa de lançamento do álbum de estreia dos Aftervoid, "Infamy" vai acontecer no G Point Coffe Bar, na Covilhã. O álbum lançado pela Tomba-Lobos Registos Phonographicos será assim apresentado ao público, um álbum que em breve será aqui analisado na World Of Metal, que tem o orgulho de apoiar este evento. Abaixo podem ver o reaction que fizemos ao primeiro single #The Doomsday Clock". Abaixo também poderão ver o vídeo desse mesmo tema.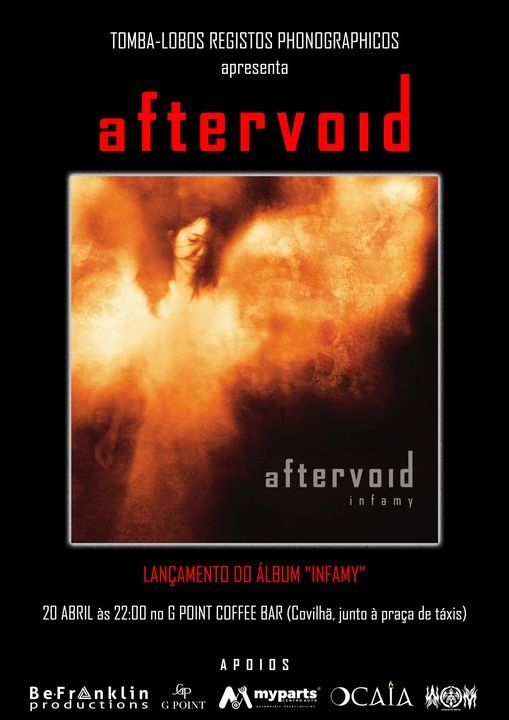 ---
Support World Of Metal
Become a Patron!